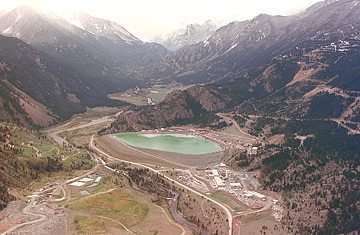 SIBANYE Gold is to increase the equity portion of its $2.2bn (R29.5bn) bid for Stillwater to more than half the total following meetings with shareholders who expressed concern about balance sheet strain.
In an operational and strategic update today, the company also said that it would defer or place in mothballs certain of its South African projects – a decision again informed by the potential for undue pressure on the balance sheet.
In both cases, Sibanye said the strength of the rand against the dollar and lower precious metal prices – especially platinum group metals – would crimp South African operating margins.
Despite the operating environment on the home front, shareholders had expressed support for Sibanye's bid for Stillwater which, if completed, will see the company become the world's third largest platinum and palladium producer. "An initial marketing roadshow to shareholders was undertaken during December 2016," said Sibanye in its update, adding that "… feedback to date has reflected general support for the transaction".
"Sibanye management has also noted feedback that shareholders prefer to minimise the financial leverage associated with the transaction with certain shareholders expressing support for an increased equity issue," it said.
"Taking into account the current strong rand environment, spot precious metals rices, and in response to feedback from certain shareholders regarding … a more desirable financial leverage ratio, Sibanye is considering increasing the size of the equity component of the Stillwater financing package up to $1.3bn (R17.4bn)," it said.
This compares to a proposed rights issue at the time the Stillwater bid was made public on December 9 of about R10bn although, even then, Sibanye said the equity component could be raised. It added that increasing the equity component – the amount of which was still to be finalised – would be prudent to "… maintain a strong balance sheet".
In respect of halting its South African projects, Sibanye identified the UG2 project at Rustenburg Platinum Mines, which it recently acquired from Anglo American Platinum, the Burnstone project and the West Rand Tailings Retreatment Project – the latter two saving about R16.5bn in capital expenditure.
"Certain projects may be deferred or placed on care and maintenance until commodity prices sustainably improve, and/or exchange rate volatility has subsided," said Sibanye.
Lender interest in Sibanye was high, the company said. In arranging some $2.65bn (R35.6bn) in bridging finance, the syndication among banks was $1bn over-subscribed which "… reflects confidence in Sibanye's operational and financial strategy," it said.
GOLD PRODUCTION DOWN
Operationally, however, Sibanye had a mixed performance in the second half of its 2016 financial year with gold production falling 7% year-on-year while output of 1.5 million ounces for the full-year was 2% below guidance.
This was owing to the closure of the Cooke 4 shaft and power outages as a result of thunderstorm activity in the last quarter. The average underground grade increased by 4% year-on-year to 5.31g/t, however.
All-in Sustaining Costs (AISC) for the six months ended-December would be R452,000/kg lower than forecast AISC of
R460,000/kg as a result of good cost controls, it said. But the gold price received was also lower as a function of the stronger rand in the period which offset the stronger dollar gold price.
From a PGM perspective, attributable production amounted to about 230,000 oz (4E) for the December 2016 quarter including two months from the Rustenburg operations.