Department of Mineral Resources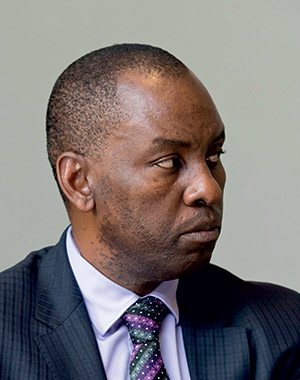 SOUTH Africa has had some contentious mines ministers over the years, but Mosebenzi Zwane takes the cake ... with both hands. His critics say he carries the taint of impropriety having been extensively named in a report by the country's Public Protector on 'State Capture', a document that reads like a handbook in stealth and misdirection; the Gupta family its protagonists, and Zwane, the fixer. Zwane has, for instance, wandered far from his bailiwick in seeking meetings with the country's top banks in an effort to win back their support for Gupta enterprises after their accounts were cancelled. Back in his own department, Zwane participated in the questionable sale of Optimum Coal Mines to Tegeta Exploration, a Gupta company, by accompanying the Guptas to Glencore's Switzerland offices to make parley. Throughout, the entire imbroglio, his management is devoid of oversight or support as the senior roles of the DMR are occupied only by interim or acting officers. But perhaps the worst of it all is the apparent abandonment of the cooperation between state and business in respect of the new mining charter – the framing of which stands as the single, most critical risk to future investment in South Africa's mining sector. The mining charter may yet be the subject of negotiation, but firms fear Zwane is a lackey, installed by President Jacob Zuma to do his bidding.
LIFE OF MOSEBENZI
Appointed in September 2015, Mosebenzi Zwane has a secondary teacher's diploma from the South African Teachers' College in Pretoria and a certificate in Executive Leadership Municipal Development Programme from the University of Pretoria. The ANC treasurer in his home province of the Free State, he was a provincial government minister for agriculture and rural development.
"We need multinationals to stay with us."