Rio Tinto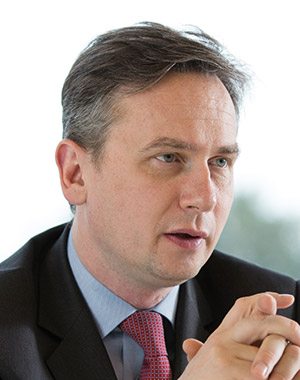 RIO Tinto has decent participation in Africa's resources industry through its 80% stake in Madagascar's QIT, and a 74% share of Richards Bay Minerals, as well as assets in Namibia and Mozambique. But it's the stuff the firm no longer has – or wish it didn't – that is causing a major headache for CEO, Jean-Sébastien Jacques, appointed the group's youngest CEO in March 2016. One is an investigation started in 2013 by the US's Securities & Exchange Commission into the timing of a $3bn write-down of its coal assets in Mozambique which were subsequently sold for $50m. This worrying development is but a speck next to the colourful, chaotic, dizzingly complex muddle regarding the ownership of mineral rights to Simandou, Guinea's undeveloped iron ore resource, and the world's largest. Rio announced it was selling its stake in the project, having spent $3bn on it, to Chinalco for $1.1bn and a further $1.3bn if the $18bn project is built. But then all hell broke loose with the company sacking two senior executives after e-mails emerged that discussed protecting Rio's interest in Simandou on payment of a $10.5m fee to a project consultant. The UK Serious Fraud Office is considering its own investigation but it's a multi-billion dollar claim against Rio from another Simandou participant, Beny Steinmetz, that taints the waters further, and could see Rio's name linked to this imbroglio for years to come.
LIFE OF JEAN-SÉBASTIEN
Born in Orleans in 1971, but with UK citizenship, Jean-Sébastien has a background in strategy. He is also reputed to be a good operator managing to get Rio's dysfunctional copper/gold project Oyu Tolgoi in Mongolia back on track. He is an alumnus of Paris' famed engineering school, Ecole Centrale and started his career at L'Oréal with subsequent stints at Pechiney and Tata. He is married with two daughters.
"We must do the right thing wherever we operate."