Endeavour Mining Corporation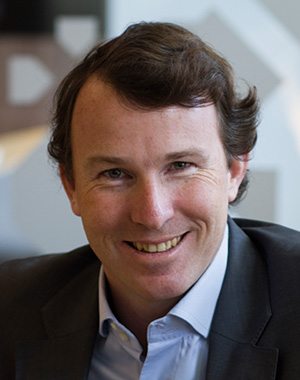 IT'S onwards and upwards for Sébastien de Montessus, CEO and president of Endeavour Mining, a company with ambitions to reach 900,000 ounces a year in gold production by 2020. Progress so far has been frighteningly rapid. Bankrolled by Naguib Sawaris, the Egyptian billionaire, Endeavour is set to approve the $307m Ity project in Côte d'Ivoire this year which will have average gold production of 165,000 oz/year for the first five years. First though, the firm is attempting to increase its ownership in the project from 55% to as much as 85% if shareholders - the government and former Chelsea footballer Didier Drogba - can be persuaded to sell their shares. It was the reversal of this project, and some $60m in finance, into Endeavour through Sawaris' La Mancha, a Canadian gold development firm, that gave Sawaris a 30% stake in Endeavour. Then there's the $328m Houndé project in development that will extend Endeavour's west African footprint to Burkina Faso and add an average of 190,000 oz/year to total group production. Delivery will be key for Endeavour's fortunes especially as it's aiming for an average gold production cost of $800/oz. De Montessus also raised the prospect that Endeavour could pay dividends sooner than expected. One other potential game-changer was the acknowledgement in mid-January that it had held "preliminary discussions" with Acacia Mining but did not give details.
LIFE OF SÉBASTIEN
De Montessus took over from Endeavour founding CEO, Neil Woodyer, in 2016 as a precondition of Sawaris' effective takeover. Prior to leading Sawaris' La Mancha, De Montessus was head of mining for AREVA, France's nuclear reactor manufacturer where he won headlines for ordering the investigation into its botched $2.5bn takeover of UraMin. De Montessus resigned from AREVA, ending a 10-year stint in an effort to draw a line under the imbroglio. He has a background in investment banking and is a graduate of Paris' ESCP-Europe Business School.
"My intention is to come up with a dividend policy once Ity is done."