Caledonia Mining Corporation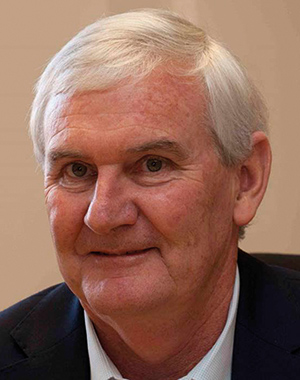 STEVE Curtis and his Caledonia Mining appear to be gliding effortlessly towards the four-year development target of its 49%-owned Blanket gold mine in Zimbabwe which is aiming at some 80,000 ounces a year in output by 2021. If that production target sounds a bit on the meagre side, it's worth remembering that the point of gold mining, apart from producing gold, is to produce profits; pay dividends even. Caledonia does both - a twelfth quarterly dividend was paid in the middle of 2016. The company is also increasing cash on hand and extending resources at Blanket which is expected to reach its output target in 2016 of 50,000 oz. Guidance for 2017 is put at 60,000 oz, a 20% improvement. Earnings for the year will be lower at the time of writing, partly owing to the effect of the stronger rand against the dollar, but also due to costs associated with investment opportunities. As a Zimbabwean miner, however, Curtis has to tackle the various misadventures of Robert Mugabe's administration such as the issue of bond notes last year in lieu of bank notes. Fortunately for Caledonia, it was able to win a guarantee from the Reserve Bank of Zimbabwe that its gold sales would be paid in actual money. Another notable event was the appointment of John McGloin, formerly of Amara Mining, in July as a non-executive director.
LIFE OF STEVE
Curtis is a chartered accountant and has been counting beans for over 30 years. He joined Caledonia in 2006 becoming its CEO in 2014 after serving as CFO. Prior to that, Curtis was financial director for Avery Dennison SA. He graduated from the University of Cape Town.
"The investment we have made will bear fruit."