Anglo American Platinum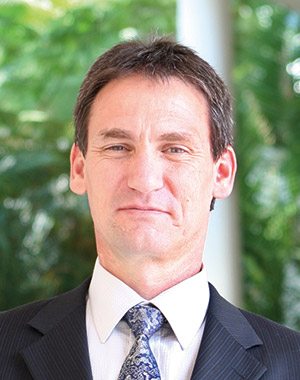 AFTER a difficult start, Chris Griffith has prospered at Anglo American Platinum (Amplats) where the long-standing strategy has been to position the firm for profit in a persistently low price market. This has involved ridding the group of deep-level, labour-intensive, high-cost mines so that the operational focus falls solely on shallow, mechanised assets. He sold Rustenburg Platinum Mines to Sibanye Gold and cleared out non-core assets including some R1bn in mineral rights to Northam Platinum - a transaction that took net debt to R7.4bn from nearly R13bn at end-2015. There's even been talk of reinstating the dividend in 2017. The job's not done though: Union mine is unsold while Griffith has yet to find a way out of Amplats' joint venture in Bokoni Platinum Mines. Griffith, who is given to occasional choler, will no doubt continue to have the complexities of managing relationships with the Department of Mineral Resources, unions, and communities. One of the most important is calming long-simmering community discontent at Mogalakwena, the jewel in the Amplats' crown. The demands by state-owned Public Investment Corporation for platinum assets to be included in parent Anglo American's exit from coal, iron ore and manganese in South Africa will most probably be decided at a higher level.
LIFE OF CHRIS
Griffith cut his teeth at Gold Fields after achieving honours in his B.Eng Mining degree at the University of Pretoria. He has been with Anglo American Platinum for more than 18 years, broken by a spell as CEO of Anglo American subsidiary Kumba Iron Ore for four years.
"We will talk about dividends again."