Chamber of Mines of South Africa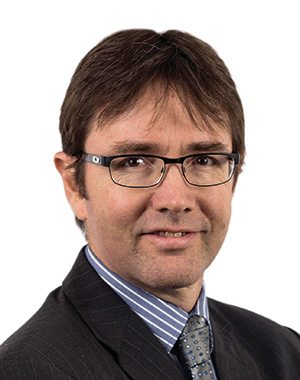 LAST year we said Baxter might be out of its depth in the murky underworld that is South African politics. This year, we're looking for him to carry forth the offensive he – belatedly perhaps – started in mid-2016 in which he lashed the Department of Mineral Resources (DMR) for dragging its heels on amendments to the Minerals & Petroleum Resources Development Act. He was on the attack again when it became clear the DMR had ignored almost all of the Chamber's suggested changes to the shock redraft of the mining charter, gazetted in Parliament in April. 2017 must surely pitch the Chamber in direct opposition to the DMR, most probably in court, either in setting aside the mining charter, or in contesting the principle of 'once-empowered, always-empowered'. One suspects (and fears) 2017 is a crucible for South Africa's mining sector, and Baxter is the face of the fight with battle lines drawn on multiple fronts. The growing incidence of Section 54 safety stoppages, for instance, which is becoming increasingly acrimonious with affected companies taking the DMR to court. Another is Eskom's indiscretions as set down in the Public Protector's State of Capture report. Baxter is renowned for his cool logic and recall which he must match with forthright suasion as he protects the rights of an increasingly beleaguered mining sector.
LIFE OF ROGER
Born in 1966, Baxter holds an MSc Economics from the University of Natal. He joined the Chamber of Mines in 1992, spending time as its chief economist and then, after a short break with Rio Tinto in Canada, he became the chamber's COO and then CEO. The Chamber is hiring a senior economist which frees him to focus on leading the organisation.
"We will not take this lying down."