African Rainbow Minerals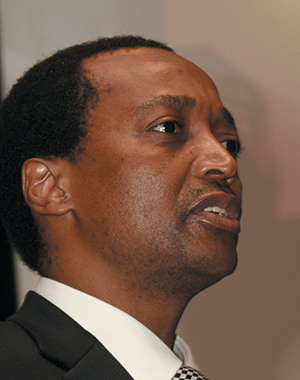 AND the award for the businessman who showed the most creativity in avoiding giving straight-forward answers to straight-forward questions goes - yet again - to Patrice Motsepe. Let's face it, when it comes to using ten words when three or four would suffice, embarking on lengthy tangents, and generally avoiding the issue Motsepe is in a league of his own. He was on top form at ARM's presentation of its annual results last September. The issue was the future of the Lubambe copper mine in Zambia which is owned 40%/40% by ARM and Brazilian resource giant, Vale. Motsepe indicated that ARM might be looking to sell its 40% stake, but the end-game turned out to be that both ARM and Vale wanted out. Getting Motsepe to finally admit that involved a process of cross-questioning from media that can only be likened to "pulling teeth." Why he's like this is anybody's guess, but it's been a feature of his management style from the outset. But, let's give Motsepe his due. ARM remains one of the two most successful BEE mining groups (the other is Exxaro) created since 1994 and that's thanks to his abilities to forge excellent deals and appoint key executives who do get to the point. End of story: as Motsepe is prone to declaring when you finally do pin him down.
LIFE OF PATRICE
A lawyer by training – he holds an LLB from Wits University – Motsepe got into contract gold mining when he set up Future Mining in 1994. What followed was a string of deals as Motsepe built that company into what it is today. Outside of mining Motsepe is best known for his involvement in soccer – he's the president of Mamelodi Sundowns Football Club, but he's also deputy chairman of Sanlam and chairman of the BRICS Business Council.
"It's very simple. The price we want is the best price (for Lubambe)."