First Quantum Minerals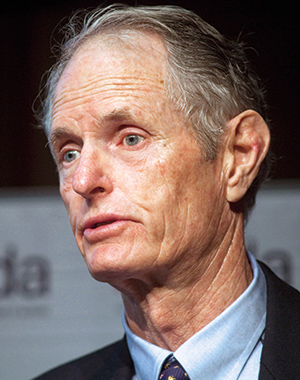 FIRST Quantum Minerals is still trying to get the best out of Sentinel, a $2.1bn copper mine in Zambia. Also called Kalumbila, the mine has a 300,000 tonnes a year capacity, but production was downgraded last year to only 130,000 tonnes. Guidance for total copper production in 2017 was put at 640,000 tonnes of which Sentinel and First Quantum's other Zambia copper mine, Kansanshi, are to contribute up to 475,000 tonnes. This should be the primary concern of Pascall, First Quantum's founder, but we bet he spends more time than he would like dealing with the darts sent by the Zambian government, which are various and frequent. Remember the madcap fiscal changes that saw mineral royalty legislation change twice in 18 months? Apart from having miners scale back production in order to lower electricity consumption, the Zambia government has aimed a $1.4bn legal claim it says stems from fraudulent loans made by Zambian unit Kansanshi Mining to First Quantum – an allegation Pascall described as "vexatious and untrue". At least the Zambian government, which is led by the re-elected President Edgar Lungu, has dropped an earlier decision to impose a 7.5% levy on copper concentrate imports. First Quantum argued Zambia doesn't produce enough copper concentrate to fill its smelters. The government has also withheld $243m from VAT returns from miners operating in the country including First Quantum.
LIFE OF PHILIP
Born in Zimbabwe, Pascall has been chairman and CEO of First Quantum since he founded it with company president Clive Newell in 1996. Before that, he was employed at RTZ and E.L.Bateman and was co-founder of Nedpac Engineering which he subsequently sold in 1990. He consulted to mining firms, including Rio Tinto's Hammersley before starting First Quantum. He has an MBA from the University of Cape Town and a honours in control engineering from Sussex University in the UK.
"We dare where others don't; we try new things out."