Royal Bafokeng Platinum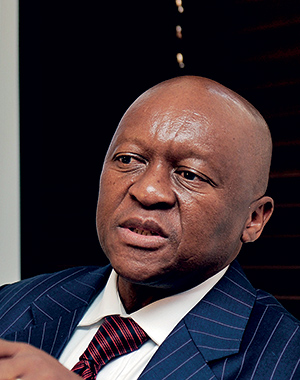 IT seems the regulatory and socio-political challenges of trying to run a successful mining business in South Africa are getting to Phiri who is becoming increasingly outspoken regarding what needs to be fixed in the platinum business. A couple of years ago, he was among the first mining executives to criticise the vagueness and confusion of the social requirements of the Mining Charter, but he did so cautiously. You needed to read between the lines to pick up what he was getting at. No longer. In November last year, Phiri got stuck into the government about the plague of Section 54 safety stoppages being imposed on the mines by an over-zealous Department of Mineral Resources. The stoppages are now frequently being viewed by many mining executives as a political tool to harass the industry. Phiri also added his voice to those platinum executives. He also called for a cutback in platinum production given the poor market conditions, but a change in outlook in August led Phiri to sanction the restart of the firm's R10.5bn Styldrift I expansion that will double RBPlat's production to 600,000 ounces (4E) a year. How some R3.2bn of the first part of the expansion will be financed will be a key issue for 2017 with a share issue under consideration.
LIFE OF STEVE
He's a lawyer by training and worked as an attorney and partner in a legal firm until 2000 when he joined Royal Bafokeng Holdings. He was CEO of ferrochrome producer Merafe Resources for six years before being appointed to run RBPlat in 2010.
"We are confident we can begin stoping at Styldrift at the beginning of 2017."