The National Union of Mineworkers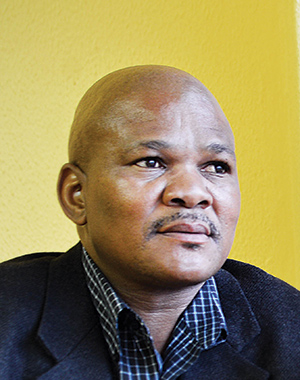 DAVID Sipunzi may have a quieter year at the vanguard of the labour movement ahead of him, but only relatively. On the positive side, there aren't many wage talks scheduled having signed three-year deals in the platinum and gold sectors. And the shock of recent retrenchments as well as the continuing threat of a sovereign credit downgrade may also serve to moderate Sipunzi's impulse to populism. But dark clouds loom. Sipunzi has thrown his weight behind deputy president, Cyril Ramaphosa, whom he wants as successor to President Jacob Zuma, notwithstanding conflicting reports about the closeness of Sipunzi to Zuma's benefactors, the Gupta family. Its Oakbay Resources donated R1.5m to Sipunzi's 2012 leadership campaign, although Sipunzi has denied his organisation is captured. On that topic, he also spoke in alarming terms about the "scourge of corruption" that would lead to a revolt like the French Revolution; hence, the populism to which he may resort to win back members. More concerning still is further ruction in NUM's federation, Cosatu, which in March will receive a major challenge as former Cosatu leader Zwelinzima Vavi founds his own federation. Also keep an eye on coal negotiations. The country's major coal producers have left collective bargaining in favour of one-on-one negotiations with the NUM.
LIFE OF DAVID
Sipunzi joined the mining industry in July 1985 at Harmony Gold and in the same year he was recruited into the National Union of Mineworkers. He became an NUM shaft steward in 1986. Five years later, he was elected the NUM Free State deputy regional secretary. In 1999 he became NUM's Free state regional secretary, a position he held until he dethroned long-standing NUM general-secretary, Frans Baleni.
"Let's revive this NUM. We are no longer respectable today."