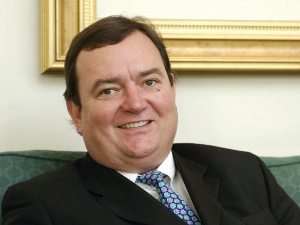 [miningmx.com] – A 'SUBDUED' commodity market, commissioning problems at Kalagadi Manganese's sinter plant, and a fair value adjustment on its investments worked to double Metmar's headline share losses in its 2014 financial year.
The trading margin of its core commodities trading business shrank to 5,1% compared to 7,9% in the previous financial year following a "general decline in commodity prices
such as manganese and iron ore".
The outcome was a headline loss per share of 22.5 cents versus a loss of 11 cents per share in the 2013 financial year. The company's net asset value fell about 32% to R410.5m from R600m previously.
There was a fair value adjustment of R23m following the decline in the value of shares in Alphamin, a Canadian tin producing business in which Metmar has a 3.5% stake. Its 4.6% stake in Kalagadi Manganese also troubled the group for part of the year.
Kalagadi Manganese struggled with the commissioning of its sinter plant, situated in South Africa's Northern province, but the company has since addressed the technical problems, said David Ellwood, CEO of Metmar.
"Declining growth rates in China reflect a subdued commodity market," said Ellwood in comments in the group's published results today, adding that Chinese buyers had been opportunistic as commodity prices had weakened.
"Many mines and commodity trading companies are not sustainable at these
reduced commodity prices and hence natural attrition has prevailed which provides opportunities for the sompany," he said.
"Going forward we intend to continue ramping up and exploiting signed off-take agreements, deliver profits from the sinter tolling agreement, reduce costs and seek diversified profitable opportunities," said Ellwood.