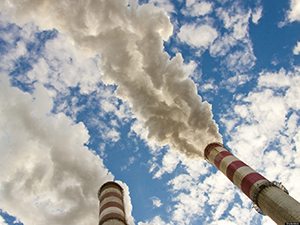 [miningmx.com] – SOUTH Africa's Chamber of Mines said the application of a carbon tax on the country's mining sector should be delayed by up to five years.
In a response to the draft bill of the proposed tax, CEO of the chamber, Roger Baxter, said the delay was appropriate in the absence of a proper regulatory impact assessment on the economic costs and benefits.
"South Africa is already operating below the peak-plateau-decline trajectory of carbon emissions per unit of GDP to which President Zuma committed the country in Copenhagen in 2009. Since South Africa has already achieved these targets, the proposed carbon tax will have no effect in this regard," said Baxter.
"In the absence of a global deal on climate change and carbon taxes, for South Africa to adopt a carbon tax would not materially reduce global carbon emissions (the country only accounts for 0.9% of global carbon emissions," he said.
"Further, the imposition of a carbon tax in South Africa would make it the only developing country in the world to do so (and ahead of a number of competing developed countries – such as Australia)," added Baxter.
"Finally, with electricity prices already having trebled in real terms in the past seven years, further cost increases imposed by carbon taxes could further undermine the embattled mining sector."