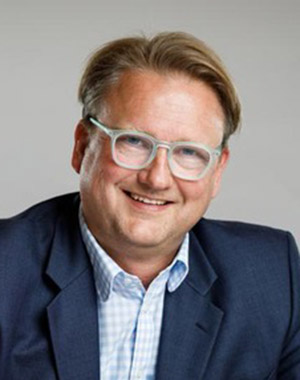 Arne

Frandsen
Chairman: Sedibelo Resources
'We have been in this business for long enough to know that the market window opens with little notice'
Last year was when Sedibelo was supposed to finally list on a stock exchange – something management has been talking about since 2020 - but it did not happen. There was a name change from Sedibelo Platinum Mines to Sedibelo Resources but that was it. According to chairman Arne Frandsen, the reason was that geopolitical uncertainty and a decline in company valuations had "temporarily turned the tide against initial public offerings". Frandsen said in September that Sedibelo had filed documents with the Securities and Exchange Commission in New York and was also considering a listing on the Johannesburg Stock Exchange.
According to him, the peer group in the platinum group metals (PGM) sector had been suffering "real valuation challenges" and the general market was "in a difficult spot", with the result that the IPO market was closed to mining. A look at the other platinum counters reveals there is some truth in this but they have also coped rather well with prevailing market and operating conditions – unlike Sedibelo. The share prices for Impala Platinum, Anglo American Platinum (Amplats) and Northam Platinum either level-pegged or were slightly down in creditable performances considering some of the economic conditions. All three also made capital returns of one stripe or another. What Frandsen does not talk about as a reason for delaying a listing is Sedibelo's continuing poor financial performance.
Sedibelo's profit dropped from $196.2m in 2020 to $33.2m in 2021 and the trend continued in 2022, with Sedibelo making a loss of $20m for the six months to end-June. Those are not good metrics to publish in IPO documentation. But if Frandsen is hoping – and waiting – for the boom times to return to the PGM business before he lists, he could be in for an uncertain wait. Global economic prospects do not look good for 2023 at this stage although PGM supply may decline, potentially delivering good fundamentals for the industry.
LIFE OF ARNE
Frandsen's introduction to mining was as CEO of empowerment company Incwala Resources in 2004. He then teamed up with Brian Gilbertson to create the former Pallinghurst Resources in 2006. Pallinghurst was bidding for control of an Australian company called Consolidated Mining in 2007 in competition with Kiernan's Territory Resources. Frandsen's initial career was in banking and he spent 10 years with Goldman Sachs and JP Morgan after obtaining a master's degree in law. Pallinghurst became Gemfields in 2018 and Frandsen was shifted into Sedibelo and tasked with selling off Gemfields' stake in the company.
More Rainmakers & Potstirrers