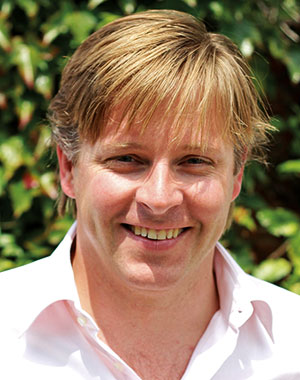 'Hummingbird Resources lost the plot in 2022 and possibly at the most critical time'
HUMMINGBIRD Resources lost the plot in 2022 and possibly at the most critical time. The company is building a mine in Guinea - Kouroussa - and may finance another in Liberia - Dugbe - which could result in a quantum leap in production, especially if Dugbe stays in the Hummingbird fold. But the company's only operating asset, the Yanfolila mine in Mali, stumbled. CEO Daniel Betts says the mine's problems have been resolved but gold production is nonetheless set to be 10,000 ounces lower than guided.
For a company only producing around 80,000 to 85,000 oz/year, that's a meaningful loss in revenue. Betts responded by changing Yanfolila mine management and drafting external support. He also finalised $35m in new finance, part of which will be used to help refinance the struggling, undercapitalised contractor that Hummingbird introduced in early 2022. Betts is confident Yanfolila will regain its former health. The finance package also helped alleviate concerns about Hummingbird's liquidity as reflected in the firm's share price, which fell out of bed last year. Kouroussa, a project that has sapped $100m in capital, is expected to add between 120,000 and 180,000 oz/year in production but for a company trading at a market capitalisation of only £23m, that's deeply burdensome.
No wonder Hummingbird is weighing up its strategic options with Dugbe as announced at its third-quarter results presentation. The project carries a preproduction cost of $397m, excluding processing facilities, which may be a bridge too far for Betts' Hummingbird. Dugbe is held in joint venture with Pasofino Gold, which holds a 49% stake in the project. In November, Hummingbird swapped its 51% control of Dugbe for control of Pasofino in return for the latter having control of the asset.
LIFE OF DANIEL
Hummingbird MD Dan Betts' family owns the oldest privately held gold bullion-smelting business in the UK. The company has a long history of smelting, refining and trading across the world. Betts himself joined the family firm in 2000, a few years after he graduated from Nottingham University. He went on to found Hummingbird in 2005 with the support of his father, Stephen Betts, who also sits on the board as a non-executive.
More Rainmakers & Potstirrers