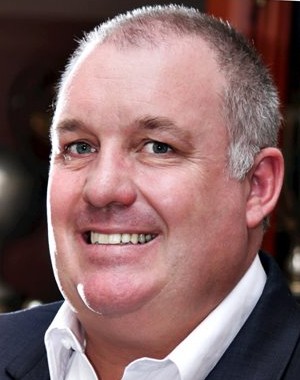 Danny

Callow
CEO: Toubani Resources
'We have pressure from Australian investors to put drills back on the ground and see what we've got'
THE first task at hand for Danny Callow is to grow the resource base of the Kobada gold prospect in southern Mali. That's the upshot of last year's marketing drive to Australian institutional investors ahead of a listing there. Callow says the strategy is to interest a different pool of investors, having plugged away in the UK market without visible success. Australians will take a punt, that's for sure, but having raised A$6m in an IPO, the pressure is on Callow and team to show Kobada is worth the effort.
Nearly all the cash raised from the IPO will be focused on this goal, primarily by extending the project's scope beyond the current 5km strike length. A definitive feasibility study in 2021 is starting to look like yesterday's news and needs updating. Nonetheless, based on this study, Kobada will produce 100,000 ounces of gold a year for about 10 years. A base case capital cost of $355m has been estimated. Once there is more confidence on a larger resource, Callow is hoping for a major rerating of Toubani Resources, which trades at a hefty discount to its West African peer group.
If that's achieved, the company can set about raising finance for the project. Toubani Resources might not be easily recognisable yet: it is, in fact, the renamed African Gold Group, which bought Kobada from Canadian investment firm Manhattan Forbes. The name 'Toubani' is Malinke for a bird commonly found in the project's area. Whether Toubani is able to spread its wings will be the question Callow has to answer this year.
LIFE OF DANNY
Callow, a mining engineering graduate of the Camborne School of Mines, was at Glencore for 12 years, principally as CEO of Katanga Mining in the Congo and Zambia's Mopani Copper Mines respectively. All in all, he helped develop $2bn worth of copper mines. He joined African Gold Group in August 2019, relocating from the Fair Cape in South Africa to the cooler climes of the UK. He has an MBA from Henley Management College.
More Rainmakers & Potstirrers