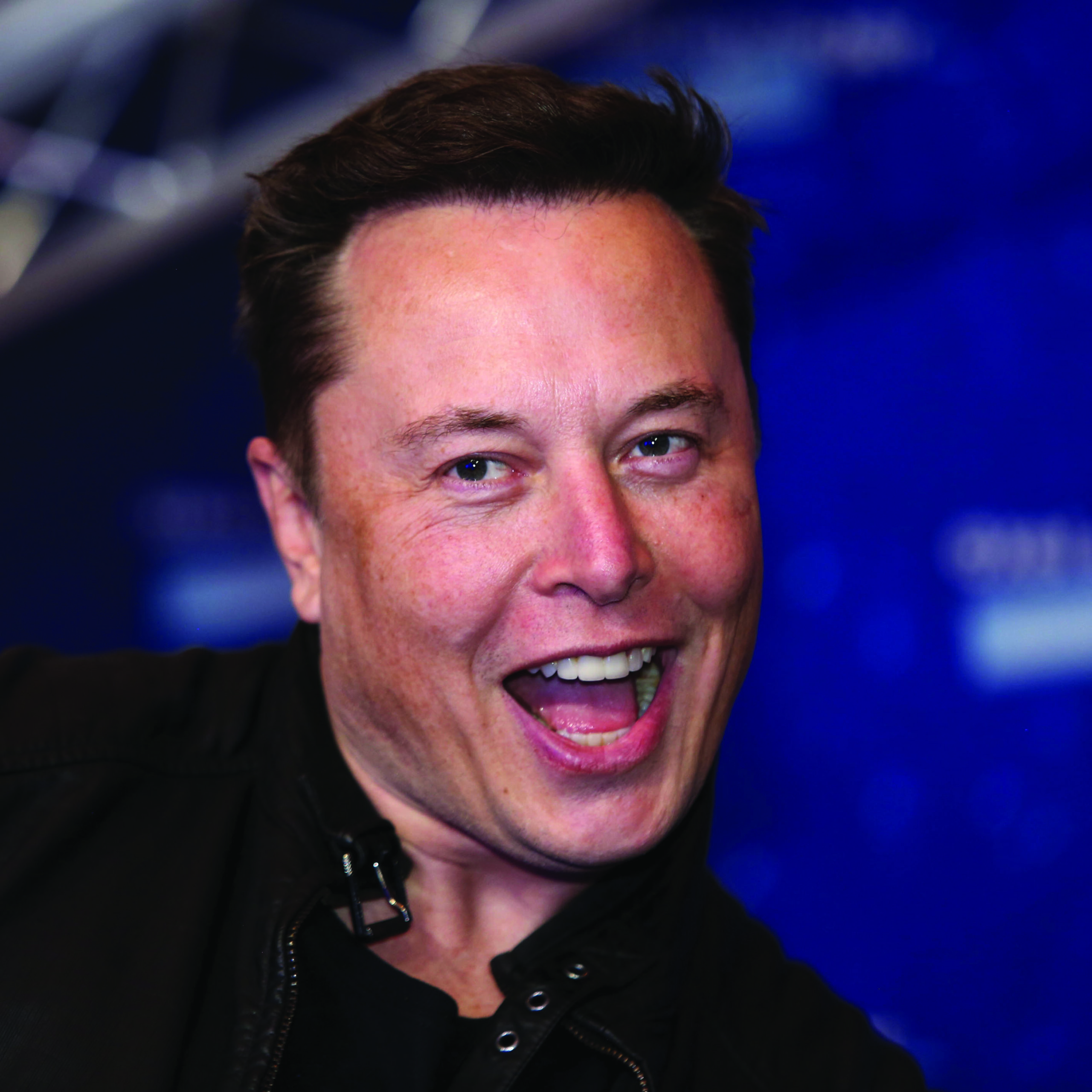 'I'd like to once again urge entrepreneurs to enter the lithium-refining business. You can't lose, it's a licence to print money'
ELON Musk's profile in the mining sector is driven by electric vehicle (EV) maker Tesla. Future demand for green metals, such as lithium and cobalt, will stem from the global energy transition from fossil fuels, and EVs will play a big role even if some of the obituaries of the internal combustion engine seem premature. What puts Musk in this year's Rainmakers & Potstirrers, however, is the 'friend-shoring' he has come to represent between miners and original equipment manufacturers as they begin to cooperate in an effort to improve the efficiency of the supply chain, sometimes by regionalising.
Musk being Musk, he looked to take this harmonisation of interests a step further by exploring an investment in Glencore, allegedly. Glencore has declined to comment, but it's interesting that Tesla secured a large cobalt supply contract from the miner's Democratic Republic of Congo operations last year. Securing lithium supply with good provenance is clearly a concern for Tesla, as it is for other OEMs. That's part of the reason why Musk urged entrepreneurs to move into lithium refining. He followed this up by offering "a giant contract" to any supplier that could mine the mineral in an environmentally sustainable way.
He has even floated the notion of Tesla "getting into mining" directly, although details of how this might be done are sketchy. "We might get into the mining business, I don't know," he said at Tesla's annual general meeting last year. It has not all been smooth sailing for Tesla: the firm's share price took a big knock in 2022 as competition revved up and Musk's acquisition of Twitter proved a distraction. Musk also lost his 'World's Richest Man' title in 2022 to Louis Vuitton and Dom Perignon magnate Bernard Arnault of France.
LIFE OF ELON
Musk hails from Pretoria, South Africa, but makes little mention of his roots, which include Canadian ancestry via his mother. Until recently the world's richest man, he cofounded PayPal, formed SpaceX, and was an early investor of electric car maker Tesla, which he went on to run. And of course he acquired Twitter in 2022. Musk's interests in space derive from his view that humanity must inhabit more than one planet to survive. A father of 10, he is doing his bit for the perpetuation of Homo sapiens.
More Rainmakers & Potstirrers