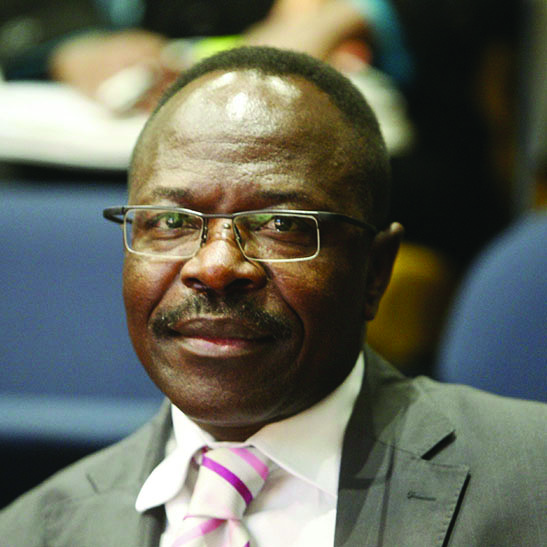 Godfrey

Gomwe
CEO: MC Mining
'The Makhado project is shovel-ready and the company made significant progress to secure the cornerstone funding for the project during FY 2022'
GODFREY Gomwe is the latest in a string of CEOs to be appointed at the troubled coal junior MC Mining since the late David Brown stepped down in 2019. He was appointed – along with former South African finance minister Nhlanhla Nene as chairman – following a shareholders' revolt last year that resulted in the resignations of then chairman Bernard Pryor and CEO Sam Randazzo. MC Mining has been struggling with two major shortcomings since Brown's departure, which are to finalise the funding needed to build its proposed Makhado thermal and metallurgical coal mine in Limpopo Province and to install a stable management team.
The company has been battling to tie down the funds for more than five years but has been unable to because of the green backlash against the coal sector that has seen banks and other financial institutions refusing to lend it money. That has changed following the outbreak of the war in Ukraine, which has sent seaborne thermal coal  prices sky-high, to the huge benefit of those coal exporters already in the business, such as Exxaro Resources and Thungela Resources. But this is a volatile situation that could change overnight should, for example, there be a peace treaty between Ukraine and Russia.
Therefore, Gomwe's pressing challenge is to tie up the necessary funds before something like that happens and the coal price tanks. His other challenge has to be the transition from operating in a large corporate environment with plentiful resources on call like Anglo American to the hand-to-mouth situation in which struggling juniors like MC Mining find themselves. It's not an easy transition and all credit goes to Brown, who managed the move successfully after resigning as CEO of Impala Platinum.
LIFE OF GODFREY
Gomwe is a chartered accountant by profession with a BAcc degree from the University of Zimbabwe and an MBL from Unisa. He enjoyed a high-flying corporate career after joining Anglo American in 1999, becoming CEO of Anglo American's global thermal coal business as well as COO of Anglo American South Africa and head of group business development Africa. Other roles he has filled include CEO of Anglo American Zimbabwe, and he sat on various Anglo company boards including Kumba Iron Ore, Anglo American Platinum, Highveld Steel & Vanadium and Mondi South Africa. He is currently an independent director of copper junior Orion Minerals and chemicals group AECI.
More Rainmakers & Potstirrers