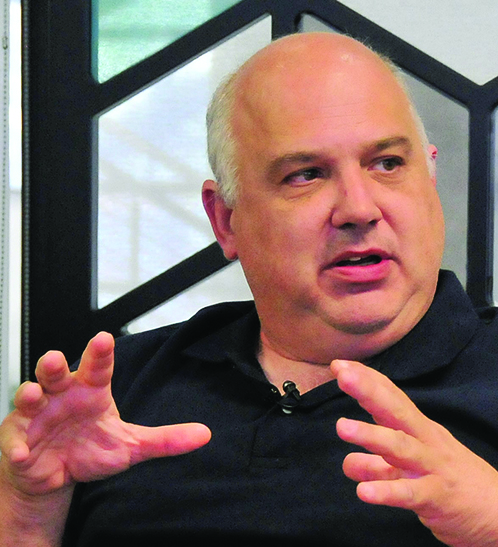 Jan

Nelson
Executive Chairman & CEO: Handa Mining
'We are busy raising R250m in loans and equity to fund the rapid expansion of Copper 360'
AFTER two name changes and a reverse takeover, Jan Nelson's copper company will list on the JSE Alt-X board in February during the Mining Indaba, about a year after it was supposed to list. But better late than never. Nelson says the listing will take place as a JSE official event at the Indaba because the listing of a South African junior mining company is such a rare event for the bourse. The paucity of junior miners operating in South Africa is the result of the well-publicised regulatory and other problems that have hobbled its junior mining sector despite good geology and infrastructure.
The influential Fraser Institute last year placed South Africa in the bottom 10 of the world's mining destinations. Nelson – the charismatic former CEO of gold-miner Pan African Resources – has always stressed the positives of South Africa for a junior miner and in particular the established infrastructure and available skilled manpower and back-up services. He reckoned that a copper deposit grading 2.5% in the Northern Cape was the equivalent of one grading 4% in the Democratic Republic of Congo because of this.
The project started when Nelson - working for TSX-listed explorer Handa Mining - got hold of copper tailings dumps created by the former Okiep Copper Company near Nababeep in the Northern Cape. He built an SX-EW treatment plant which came into operation in 2021, making Nelson the only producer of primary copper in South Africa with the company called Big Tree Copper. But the major development took place last year when Big Tree Copper was the subject of a reverse takeover by Shirley Hayes' SHiP Copper Company and renamed Copper 360. Nelson reckons that's just the start, with Copper 360 looking to rapidly expand and increase its production into what is expected to be a booming copper market.
LIFE OF JAN
Nelson is one of the more colourful characters on the South African mining scene, having started his career as a geologist at Harmony Gold before shifting to join mining entrepreneur Rob Still's Pangea organisation. He became better known to investors when he was appointed CEO of Pan African Resources. When he joined Pan African it was an exploration outfit looking for a 'wildcat' major gold strike in the Central African Republic, but he transformed it into a junior gold producer with mines in the Barberton and Evander regions of South Africa. He left Pan African – allegedly forced out by the company's BEE partner, Shanduka, in favour of the current CEO Cobus Loots – and promptly took a year's sabbatical to go surfing. He got back into junior mining via Colin Bird's Xtract Resources before parting company with Bird and finding his future in the Northern Cape.
More Rainmakers & Potstirrers