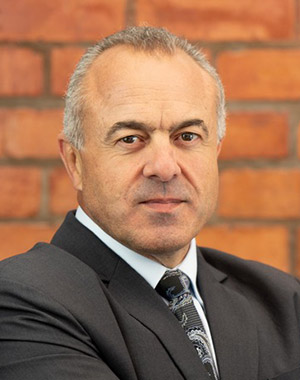 Johan

Ferreira
CEO: Khoemacau Copper
'The death of our two colleagues is a terrible shock to me personally, to their employer, and to all the other employees at Khoemacau'
JOHAN Ferreira's Khoemacau Copper in Botswana's emerging copperbelt was doing what it said it would do without serious interruption until May, when two contractors perished in a mine accident which also injured two others. Ferriera was personally stung by the event, describing it as "a terrible shock". Production was temporarily suspended but quickly resumed, with the mine reaching nameplate capacity of 60,000 to 65,000 tons in copper production during the year. The only other incident for Khoemacau last year was a media report suggesting its owner, Global Natural Resource Investments, was considering the mine's sale.
A price tag of $1.5bn was mentioned, although given the trajectory of the copper price, there must be questions as to whether now is really the best time. In any event, nothing came of the sale speculation. As far as projects go, Khoemacau is textbook: a long gestation period followed by a seamless production ramp-up. Next up is a possible expansion of the mine to 130,000 tons of copper annually (and five million ounces of silver), which would boost Ebitda to $600m a year from $300m as per its run-rate in October.
A feasibility study is scheduled for this year. If approved, first production from the expanded mine is planned for 2025. There's also "significant potential" for further exploration on the 4,040km2 Khoemacau property, and there's no reason why Ferreira's Khoemacau can't build out further. Sandfire Resources, the listed Australian firm, is building a copper mine nearby and has made much of Botswana's emerging role as a next major source of world copper.
LIFE OF JOHAN
Ferreira spent more than 17 years with AngloGold Ashanti, ending his time there as senior vice president, Operations. He moved on to become a senior figure in Newmont Mining's Africa operations. He also did a stint at Anglo American. Ferreira attended the Kellogg School of Business in Illinois in 2010. For relaxation, he takes to his Harley-Davidson.
More Rainmakers & Potstirrers