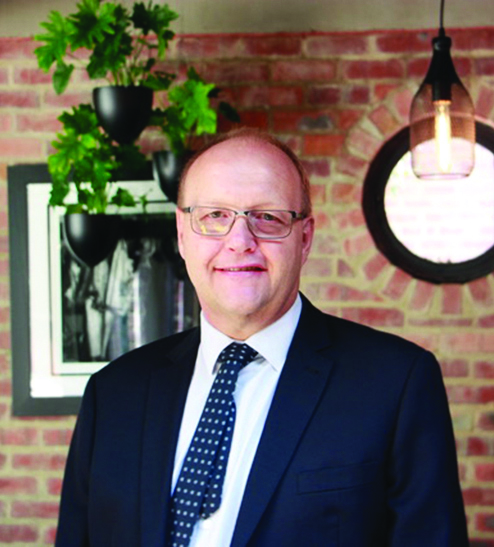 Martin

Preece
Interim CEO: Gold Fields
'I've yet to decide whether I want to run Gold Fields full time. I'll tell you after the weekend'
SOME are born great, some achieve greatness and some have greatness thrust upon them - so the saying goes. Executive vice-president (EVP) for Gold Fields South African operations Martin Preece has just had greatness thrust upon him with his appointment to the top slot as interim CEO from January 1. This followed the unexpected decision, announced in December by then Gold Fields CEO Chris Griffith, that he was stepping down. His stated reason was that he was taking responsibility for the failure of the bid to take over Yamana Gold and wanted Gold Fields to "move forward under new leadership unencumbered by the Yamana transaction".
Anyone who believes that dollop of corporate public relations garbage probably also still believes in the tooth fairy. Frankly, it makes no sense. Griffith failed to acquire Yamana. So what? That's not even close to the end of the world. Failed bids happen all the time and a competent CEO – which Griffith certainly is – would implement another strategy while looking for the next takeover candidate. Gold Fields chairperson Yunus Suleman denies point blank that a bust-up between Griffith and the board caused his departure. The reason that we're harping on this is because whatever the real reason for his departure, it could have a bearing on how long Preece will last in his new role – assuming he wants it in the first place.
Suleman says a search is now underway to find a replacement for Griffith, which makes Gold Fields vulnerable in the meantime. The suggestion is being made that Gold Fields itself may be up for grabs - a suggestion denied by Sulamen, who says Gold Fields is performing well and intends to follow through on its growth strategy as identified by Griffith. Meantime, some short-term issues approach: one is commissioning the $920m Salares Norte project in Chile and keeping the improvement at South Deep on track - an asset Preece ran successfully until his surprise promotion.
LIFE OF MARTIN
Preece is vastly experienced, with 30 years in the mining business, starting as a learner miner and working his way up through the operational ranks to become mine manager on various mines. He holds a BTech in mining from the Witwatersrand Technicon and has completed the executive development programme at the Gordon Institute of Business in South Africa, as well as the Accelerated Development Programme at the London Business School. He joined Gold Fields in 2017 from De Beers, where he was COO for South Africa. In his position as EVP at Gold Fields he has overseen the recent dramatic recovery back to profitability at the much-troubled South Deep mine. That means that should Preece get the top job, Gold Fields may face an equally difficult task in finding a suitable replacement to keep South Deep on track.
More Rainmakers & Potstirrers