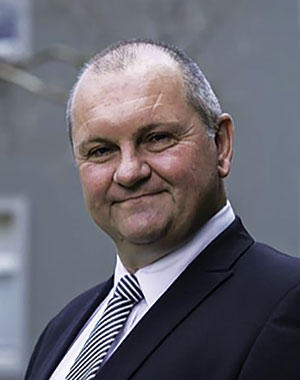 Morné

Du Plessis
CEO: Minergy
'For the first time, we've been approached by international investors for an opportunity to invest. It's not a stampede yet ... but these are a bit more serious'
WE described Morné Du Plessis last year as a "world-class optimist" but guess what, his optimism paid off as international steam-coal prices went through the roof because of the energy crisis created by the war in Ukraine. The soaring prices – the spot price FOB (free on board) Richards Bay went above $400/t at one stage – made it not only viable but very profitable for Minergy to truck coal from its Masama mine in Botswana to international customers via the ports of Walvis Bay and Maputo.
As the proverb says, "it's an ill wind that blows nobody any good", and Minergy can make profits on these exports for as long as the coal price stays above $250/t. Du Plessis commented in October that, "Minergy is currently flooded by requests from the industrial and power-generation markets to secure supply." This happy situation only came through in the fourth quarter of Minergy's financial year to end-June 2022 but it still allowed the company to push Masama to its full production rate and produce record volumes of coal for the year. For the first three quarters Masama had been holding back production and building stocks because of slowing demand.
Du Plessis reckons the strong coal market conditions should last for another year at least and he intends making the most of them. He is going to prioritise refinancing some of Minergy's "punitive" debt arrangements and is looking at listing on an international exchange during the 2023 calendar year. Minergy is currently only listed on the Botswana stock exchange. He's also looking to attract further investment in the business, with a view to doubling capacity.
LIFE OF MORNé
Du Plessis is an accountant by profession, with a CA and an MBA from Heriot-Watt University in Edinburgh. He has built up considerable experience in the coal trade, working as CFO for a number of coal juniors and trading companies. These included coal trader MacPhail, contract mining and beneficiation service provider Genet South Africa, Umcebo Mining and Wescoal. He was appointed to the Minergy board in January 2017 as CFO and took over as CEO in August 2019.
More Rainmakers & Potstirrers