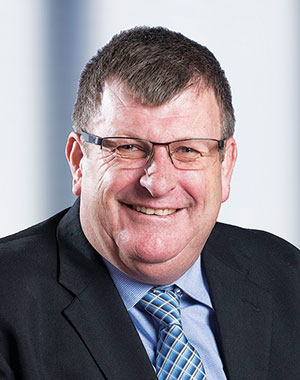 Peter

Steenkamp
CEO: Harmony Gold
'Four or five years from now we'll have a totally different suite of assets'
AS we have noted several times previously, Peter Steenkamp has had a good run since he took over Harmony as CEO in 2016 thanks to good decisions and a favourable gold price. But some of the fundamental flaws inside the marginal gold group began to manifest themselves over the past year. Essentially, cost inflation is starting to bite into the group's narrow profit margins given the already high-cost nature of many of its marginal mines and that's despite the rand gold price staying at what must be viewed as healthy levels above R800,000/kg. 
The Bambanani mine was closed last year, with Masimong due to be shut this year, followed by Kusasalethu in 2024. Last year Harmony also announced the suspension of the life extension project at the Tshepong mine, cutting the operation's life-of-mine back to seven years instead of the 19 years that the extension project would have provided. Yet, at the same time, Harmony announced the first of its diversification projects aimed at ensuring the company's survival as its core South African gold operations inevitably wind down. That was the acquisition of the Eva Copper project in Australia for R4.1bn.
According to Steenkamp, this "marks the beginning of our strategic diversification into copper". The immediate reaction from analysts was to query whether Harmony could afford the total outlay, which will hit R17bn when project development costs are factored in. Similar comments were raised previously over Harmony's intention to develop the Wafi-Golpu copper/gold project in Papua New Guinea, which is on hold because of issues with the PNG government. Officially, Harmony and partner Newcrest are progressing the special mining lease-permitting process.
Steenkamp maintains Harmony can afford Eva and will also continue to pay dividends as it carries out its strategy of becoming a low-cost gold and copper mining company.
LIFE OF PETER
Steenkamp is a hugely experienced mining engineer, with more than 39 years of experience in the industry on both coal and gold mines. He holds mine manager's certificates for both metal and fiery mines in addition to his BEng degree. He worked at Harmony from 2003 to 2007 before moving to African Rainbow Minerals. In a move he no doubt would like to forget about, he was briefly CEO of failed junior miner Pamodzi Gold, which collapsed on his watch. After Pamodzi he joined Sasol as vice-president mining and returned to Harmony as CEO in 2016.
More Rainmakers & Potstirrers