MC Mining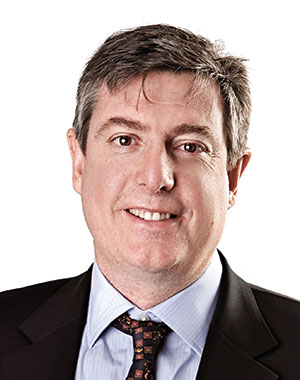 It is not easy transitioning from running a major mining group to a small, struggling junior miner which is what Brown did in 2013 when he left Impala Platinum to take over what was then Coal of Africa (CoAL), a junior coal producer. CoAL had dug itself into a deep hole operationally, financially and in terms of a confrontation with environmentalists which had shut down its then flagship project, the Vele mine in Limpopo Province. Brown has not only coped, but he seems to be enjoying his new position particularly because – after five years – he reckons he has got on top of the situation. He described his report for the year to end-June as "the most upbeat" he had been able to deliver so far, albeit that MC Mining still reported a loss of $101.6m consisting mainly of a $87.5m impairment charge against Vele. Brown now finds himself in an interesting position. MC Mining owns a revenue generating colliery in Uitkomst, which was acquired from Pan African Resources, and has a major new project in Makhado under development. Looking longer-term, there's the possibility of a major Special Economic Zone being established in the Soutpansberg region which MC Mining is ideally placed to supply from other coal resources it owns.
"MC Mining now has a clean bill of health."
Life OF DAVID
He is an accountant who graduated from the University of Cape Town and obtained his CA after completing articles with Ernst & Young before joining Impala Platinum in 1999 and spending some 14 years with the world's second largest platinum producer. He served as chief financial officer before being appointed CEO in 2006. He took over MC Mining in 2013.