Department of Mineral Resources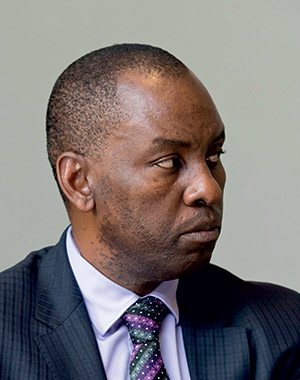 IT is January 18 and we can no longer delay printing of Rainmakers & Potstirrers despite speculation South African mines minister, Mosebenzi Zwane, is facing a warrant for his arrest. According to the chit-chat – none of it officially confirmed – a warrant is being prepared in the Free State High Court for misappropriation of R30m by Zwane before he was mines minister. We have no idea what will become of this action or, indeed, for how long Zwane will stay in office. But as a proxy for the damage caused to South African mining by the corrupt, disastrous administration of President Jacob Zuma, Mosebenzi is undeniably it. He is easily the most unpopular South African mines minister of the country's democratic era. A relative unknown, occupying a minor administrative role in the Free State provincial government, he was handed the keys to one of the country's most important ministries with almost no relevant qualifications, and the pall of corruption hanging heavy. And once in office, allegations of corruption continued. For instance, the sale of Glencore's former Optimum coal mine to a Gupta company appears to be the result of illegal government intervention in which Zwane was complicit. But Zwane's most damaging action came in mid-2017 when he gazetted the contentious third iteration of the Mining Charter, knocking R51bn off JSE-listed mining firms.
LIFE OF MOSEBENZI
Zwane studied to be a teacher at SA Teachers College. Before being appointed as Mineral Resources Minister in September 2015, Zwane was the member of the executive committee in charge of the Free State's agriculture portfolio after serving in various positions in the provincial ANC.