Department of Public Enterprises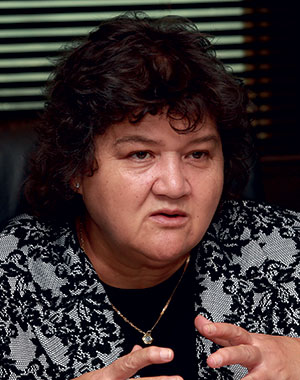 IN charge of key state-owned enterprises (SOEs) such as power utility Eskom and trains and transport firm, Transnet, Lynne Brown is the minister in charge of the 'spine and ribcage' of the South African economy. Alas, under her watch, the financial and governance troubles at Eskom have worsened, resulting in further credit rating downgrades and an increased reliance on government guarantees. Eskom had to postpone its interim results announcement to this year amid concerns it cannot afford to pay salaries beyond the end of January. Organised business and key lenders also criticised Brown's attempts to remediate Eskom, which only saw her make cosmetic changes to the board. With an increasing debt burden and an electricity tariff increase far below that requested of the power regulator, Nersa, we can validly ask whether Eskom is a going concern. Brown's own reputation came under fire during the Parliamentary inquiry into Eskom and state capture, with some witnesses accusing her of being influenced by the Gupta family – an allegation she denies. Cosatu has called for her head, describing what's happening at Eskom as "pure daylight robbery". Brown believes SOEs are in a better position while under her watch, although we suspect she's seen the writing on the wall: Brown declined nomination for re-election to the ANC's national executive committee.
LIFE OF LYNNE
A long-time political activist and member of the ANC, Brown started her career as a teacher. She served as premier of the Western Cape from 2008-2009, and was appointed as public enterprises minister in 2014. Her qualifications include a certificate in gender development planning methodology from University College, London.