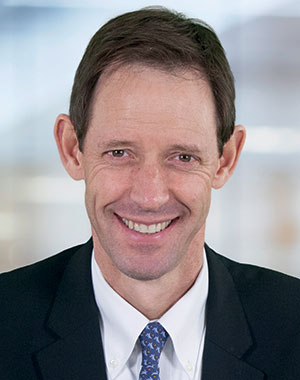 Bruce

Cleaver
CEO: De Beers
This is an absolutely extraordinary time. No way anyone could have predicted this. It's just incredible.
Few mining companies suffered the ravages of Covid19 as much as De Beers. It forced Cleaver to oversee a fundamental shakeup of the decades-old model of 80 or so handpicked clients known as 'sightholders'. The dramatic slowing of the rough diamond market in the first half of 2020 and the one-third drop in revenue has demanded De Beers revisit its business strategy in an effort to shield itself from such reversals again. Key to this is a smaller client base.
Cleaver has long-standing relationships with buyers and he's the right person to herald the changes that underpin De Beers' role. His reputation as a marketing supremo will be tested to the full in 2021, however. He has to bring the remaining clients in line with the new strategy and manage the disappointment of those isolatedAnother relationship to manage is that with the Botswana government, a 15% owner of De Beers along with Anglo American's 85%. Botswana dominates the company's diamond production, and the fortunes of both parties are entwined. It almost goes without saying that outside the core business of De Beers, which is matching buyers to its diamond supply and ensuring sensible stewardship of the market, Cleaver will have the threat of synthetic diamonds firmly on the risk radar.
De Beers has started 'Lightbox' in the US to make cheap, colourful diamonds for the synthetics market. The reality for all diamond miners is that the growing negative economic consequences of the pandemic, which has entered its second year with a vengeance, has reduced buying power for luxury items. This makes cheaper, environmentally friendly synthetics a more attractive proposition.
LIFE OF BRUCE
Coming close to having more degrees than a thermometer, this Chelsea Football Club supporter has a B.Sc. in applied mathematics and an LLB (UCT) and LLM (Cambridge). Ahead of joining De Beers in 2005, he was a partner at Webber Wentzel, which makes him ideal for understanding long-term contracts with the Botswana government and its clients. He was appointed commercial director at De Beers and then joint CEO in 2010 with Stuart Brown. He became sole CEO in 2016. He is a trustee for Help2Read, a literacy charity operating in South Africa. He was born in Pretoria in 1965.
MAKING NEWS
---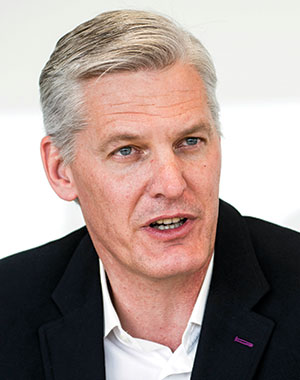 Andre

De Ruyter

CEO: Eskom

Eskom's group CEO remains in employ a year after appointment, and that's an achievement! De Ruyter's predecessors were either carried out on their shields or ejected ...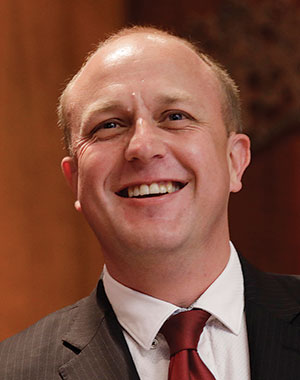 Anthony

Viljoen

CEO: AfriTin Mining

Anthony Viljoen's AfriTin is at the stage now where peace and quiet, and a complete lack of incident, is all it needs. The first 'pilot plant' stage of ...
More Rainmakers & Potstirrers