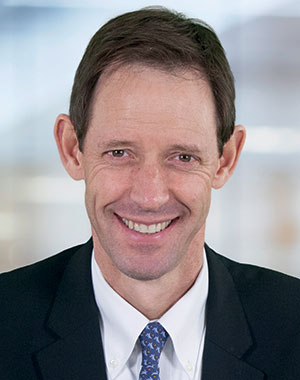 Bruce

Cleaver
CEO: De Beers
The second sales cycle of the year saw the continuation of robust rough diamond demand underpinned by sustained positive consumer sentiment.
BRUCE Cleaver no doubt gave a sigh of relief as diamond markets recovered in 2021 from the hammering they took a year previously, when supply-chain disruptions and depressed demand, stemming from the lockdowns to contain the Covid-19 pandemic, created a perfect storm for the industry. It has therefore not been smooth sailing, but De Beers has been turning the corner as the market revives. Its 2021 rough diamond sales totalled 33.4 million carats, slightly higher than the 32 million carats in production which points towards a healthy supply deficit. Naturally, prices rose with demand: De Beers produced EBITDA of $1.1bn in 2021. So all good on the market front.
Sales for the first two cycles of 2022 are about $100m higher than last year. There are, however, a few moving parts to De Beers' year that are worth watching. One is its possible return to Angola. Little has been said of the investment ambition at the time of writing, but it appears a precondition for De Beers is to establish a secure means of oversight over any stones it might one day extract from the country.
A bigger deal by far though is the outcome of negotiations between De Beers and Botswana which share the Debswana joint venture. An agreement in which 75% of the stones mined in the joint venture are sold to De Beers has been extended to mid-2022. It's unclear how negotiations might pan out, but an intriguing overlay is sanctions placed on Russia, a major diamond producer may strengthen the role of Botswana's production. Might De Beers' have to cede a greater portion of production to Botswana?
Cleaver, once considered a possible replacement for Mark Cutifani at Anglo American, has been in the De Beers role for about six years. Commenting prior to his April departure, Cutifani said of Cleaver that he had "one good CEO role left in him".
LIFE OF BRUCE
Born in Pretoria in 1965, this Chelsea Football Club supporter has a BSc in applied mathematics, an LLB (University of Cape Town) and an LLM (Cambridge). Ahead of joining De Beers in 2005, Cleaver was a partner at Webber Wentzel. He was appointed commercial director at De Beers and then joint CEO in 2010 with Stuart Brown, becoming sole CEO in 2016. He is a trustee for Help2Read, a literacy charity operating in South Africa.
More Rainmakers & Potstirrers