Newmont Mining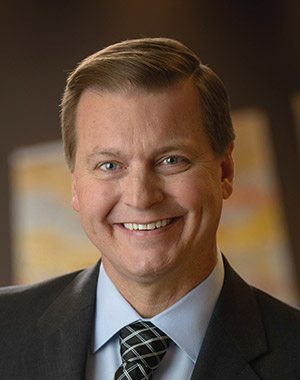 2019 represents an important year of delivery for Newmont Mining's Ghanaian assets with commercial production from Subika, the underground expansion of the Ahafo mine – Newmont's first in West Africa – beginning in November. About a fifth of Newmont's total 5.2 million ounces in anticipated gold production this year comes from Africa. Goldberg said in December that the Subika expansion was the main driver of the 2019 output increase. The underground mine will average 150,000 to 200,000 ounces per year in output for the first five years of its 10-year life taking Ahafo's production up to 550,000 to 650,000 oz/year. As for Newmont's Africa production as a whole in 2019, some 1.1 million oz will be produced, largely from the higher grades at Subika, with the balance from Akyem, a mine commissioned in 2014. First production from the expanded Ahafo process plant, to be completed at a cost of between $140m to $180m, is due in the second half of the year. All-in sustaining costs are expected to total $945/oz in 2019 before falling to $925/oz in the 2020 financial year. Goldberg has once before alluded to more expansion potential at Ahafo. He said in the group's 2019 outlook published in December that Subika provided a platform for upgrades in adjacent orebodies. Disaster struck at the Ahafo expansion in April 2018, however, when six contractors were killed following a tunnel collapse. .
"Subika provides a platform for additional upgrades in adjacent orebodies."
LIFE OF GARY
Gary Goldberg was appointed CEO and president of Newmont Mining in 2013 after serving as the North American firm's COO. He was previously CEO of Rio Tinto Minerals and served on the board of Rio Tinto Zimbabwe. He has a BSc in mining engineering from the University of Wisconsin-Platteville.