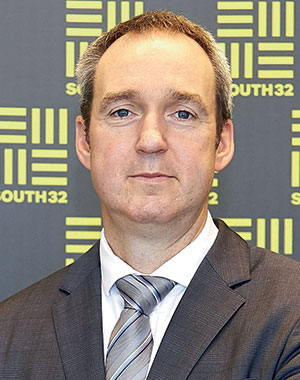 When we started, the cupboard was bare in terms of development options.
In the six years since it was spun out of BHP Billiton, South32 has made slower progress in reshaping its portfolio than Kerr may have expected, even though the investment decision to exit certain low-margin businesses was taken quite quickly. One of those prolonged disposals is South Africa Energy Coal (SAEC). Preparations for the sale began in 2018 when SAEC was made a separate business within South32.
This was followed by invitations for bids - over 50 expressions of interest were lodged - before a short list of six was compiled. The SAEC divestment will improve the group's average margin and streamline South32's investment offering. It will also relieve the group of complex security and community issues associated with the Mpumalanga province mines and - perhaps most importantly - shift the mines' substantial rehabilitation liability to new owner, Seriti Resources. The deal is inching along. A key hurdle in disposing of SAEC is re-negotiating a long-term coal sales agreement with Eskom before transferring it to Seriti. By contrast, finalising the sale of South32's TEMCO manganese alloy smelter in Tasmania took nine months.
Elsewhere in the portfolio, South32 placed its Metalloys smelter in South Africa on care and maintenance with a view to selling it as a going concern. Regarding manganese ore mining, Kerr thinks it's a tasty market owing to South32's dominant position in the Kalahari Basin, a geological system that contains the world's biggest deposits. Crucially, China satisfies most of its consumption from imports. In terms of South32's prospects, huge emphasis is being placed on base metals production. To this end, Kerr has secured two North American base metals projects for development, Ambler Metals and - the firm's near-term option - the Hermosa deposit. Much of Kerr's legacy will turn on executing this project we suspect.
LIFE OF GRAHAM
Formerly the CFO of BHP Billiton, he led South32 through its demerger in 2014 and has remained as CEO of the smaller entity ever since. He worked in a variety of roles at BHP Billiton where he has spent his entire career except for two years at Iluka Resources. Among his former responsibilities were Richards Bay Minerals and the Corridor Sands project in Mozambique. He holds a business degree from Edith Cowan University in Australia. Kerr turns 50 this year.
MAKING NEWS
---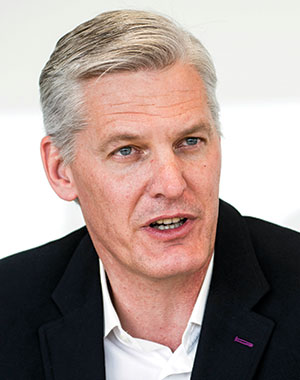 Andre

De Ruyter

CEO: Eskom

Eskom's group CEO remains in employ a year after appointment, and that's an achievement! De Ruyter's predecessors were either carried out on their shields or ejected ...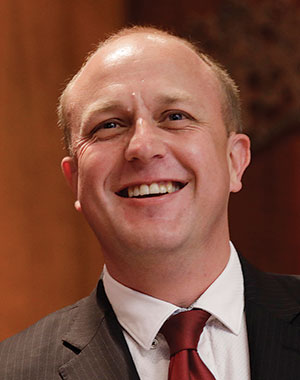 Anthony

Viljoen

CEO: AfriTin Mining

Anthony Viljoen's AfriTin is at the stage now where peace and quiet, and a complete lack of incident, is all it needs. The first 'pilot plant' stage of ...
More Rainmakers & Potstirrers