South32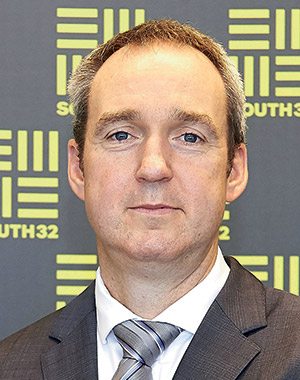 Graham Kerr has not put a foot wrong since he took over BHP Billiton's non-core, unloved and unwanted assets which were spun out as South32. Frankly, he and his team have shown what can be done with second-tier assets if they are run correctly, and South32 is one of the great mining success stories of the past few years as those BHP Billiton shareholders who hung onto their unbundled scrip will attest. Kerr's first priority was to strengthen the balance sheet which he did in fairly quick order, building up a serious pile of cash in the face of murmurs from some investors that he should be paying it out through larger dividends. Kerr listened to an extent as South32 embarked on a hefty share buy-back programme. As of end-June, South32 had $2bn net cash on hand, of which $1.34bn was used to buy Arizona Mining, a base metals firm with prospects in North American where Kerr seems to have located the group's long-term growth ambitions. It seems a further cash bonanza may be close as South32 sells off its South African coal operations at precisely the right time, with export coal prices jumping and Eskom management finally acknowledging the error of its ways by seeking to work collaboratively with the country's mining firms. This includes building up coal stocks through short- and – more importantly – long-term supply contracts.
"We don't meet Eskom's requirements on supply contracts."
LIFE OF GRAHAM
He's been running South32 since it was created in 2014. Prior to that was effectively a lifer working for 21 years at parent organisation BHP, where he held a series of positions including president of diamonds and specialty products, while he was CFO from 2011 to 2014. He took a two-year break in 2004 when he left BHP to be GM commercial for Iluka Resources. He holds a business degree from Edith Cowan University and studied at Deakin University to become a certified practising accountant.