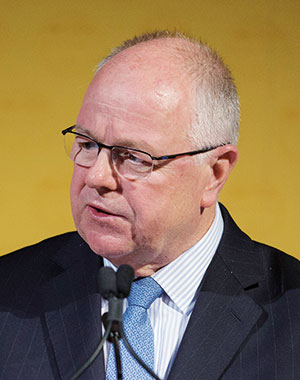 Jeff

Quartermaine
CEO & MD: Perseus Mining
People in the West tend to fear the worst of Africa because they don't have all the facts.
Jeff Quartermaine and his Perseus Mining have their ticket to ride in Yaouré, a $265m project in Côte d'Ivoire that will take annual gold production to 500,000 ounces - one of those psychologically important milestones in the gold sector. Beyond this, though, Perseus is a company that delivers up very few negative surprises: Yaouré's first gold pour, on December 17, was five weeks ahead of budget having suffered little to no disturbance from the Covid-19 pandemic.
In addition to adding new gold ounces, resource and reserve renewal at the firm's Edikan and Sissingué mines in Ghana and Côte d'Ivoire has also been a feature of the past 12 months. In June, Quartermaine & Co agreed to pay A$60m in shares - equal to 4% of issued share capital - for junior Exore which owns 2,000 square kilometre Bagoe and Liberty properties 70km from Sissingué. Similarly, the company locked in 212,000 oz/year in production from Edikan over the 6.2 years with the development of the $31m Esuajah South underground mine which also lowers by 5% the mine's all-in sustaining costs. Further resource renewal is much preferred to M&A which Quartermaine says is unlikely for Perseus this year. Dividends, though, can be described as being 'in view' at some point. The firm is very cash generative at current gold prices and only just moved back into net debt at the half year as it committed the last of Yaouré's capital.
Côte d'Ivoire and Ghana were protected against the risk of jihadist creep subsuming other parts of West Africa, said Quartermaine in an interview in which he gave a firm defence of views when he said a lack of facts prevented the West from understanding Africa.
LIFE OF JEFF
Quartermaine has an unusual mix of skills possessing qualifications in both engineering and accounting which he has been performing for some 25 years at various Toronto- and Australian-listed resource companies. Prior to the merger with Amara, he was CFO of Perseus from 2010 to 2013 where after he was appointed MD.
MAKING NEWS
---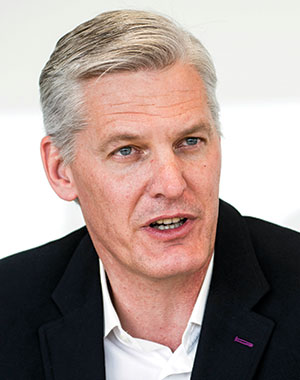 Andre

De Ruyter

CEO: Eskom

Eskom's group CEO remains in employ a year after appointment, and that's an achievement! De Ruyter's predecessors were either carried out on their shields or ejected ...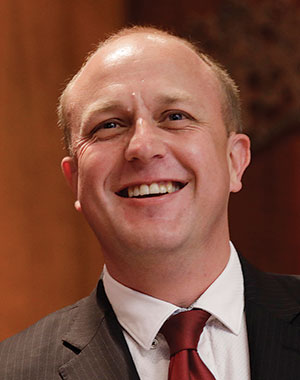 Anthony

Viljoen

CEO: AfriTin Mining

Anthony Viljoen's AfriTin is at the stage now where peace and quiet, and a complete lack of incident, is all it needs. The first 'pilot plant' stage of ...
More Rainmakers & Potstirrers