CEO: Shumba Energy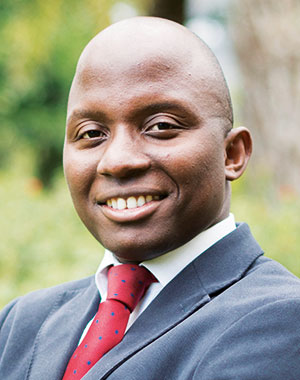 2019 may become regarded as the year in which climate change was finally recognised as a clear and present danger to life on earth and human civilisation. So it's no surprise that one of the sectors among the most frequently blamed for carbon emission – coal mining – is trying to chart a new existence. One way is to divert coal from coal-fired energy generation, which is now hard to fund, to something more kindly, such as coal-to-liquids (CTL) production of the type long mastered by South Africa's Sasol.
Mashale Phumaphi's Shumba has duly latched on with a strategy shift that saw it in August agree a joint venture with two Chinese partners – Powerhouse International Group and Wison Group – to supply a proposed $1bn CTL plant with coal from its Mabesekwa prospect in Botswana. For now, that's where the detail on the proposed investment ends, other than to say Shumba has also incorporated an earlier, but separate, deal to sell Mabesekwa coal to Kibo Energy into its CTL plans. In terms of this reorganisation, Shumba and Kibo will broaden their agreement that sees Kibo participate. Shumba will need as much equity in the arrangement as it can get because, as a junior, it isn't generating truckloads of cash (nor is Kibo).
The Chinese partners, however, stand to take a dominant position in the joint venture assuming it gets some legs: they are financing $100bn worth of other energy projects globally. Elsewhere, Phumaphi is holding thumbs that Transnet makes good on plans to improve infrastructure on the Botswana/South Africa border in order to truly open up the 300Mt southern African coal export market Shumba is only too eager to enter.
"WE ARE BROADENING OUR EXECUTION RISK WITH CTL STRATEGY. THERE ARE DANGERS TO BEING A ONE-TRICK PONY IN BOTSWANA'S ENERGY SECTOR."
LIFE OF MASHALE
Bleak winters in the UK where he was working as a resource investment banker, and the realisation that it might be more fun to do the mining than finance it, took Phumaphi into Shumba Energy. He began his career as an engineer for Debswana Diamond Company at its Jwaneng mine. Phumaphi has a Master of Engineering degree from the University of Sheffield and is a member of the United Kingdom Society of Investment Professionals.