Endeavour Mining Corporation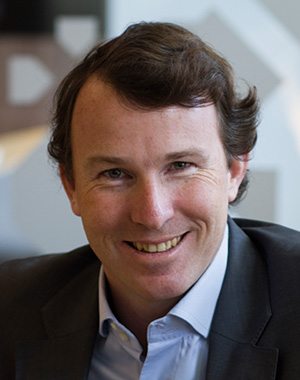 THERE aren't many companies that reflect the excitement and activity in West Africa's gold sector as well as Endeavour Mining and its CEO, Sébastien de Montessus, whose feet are now firmly under the table following his 2016 appointment. For starters, the firm dodged a major bullet when it withdrew from merger talks with Acacia Mining. Citing a lack of value, Montessus wasn't to know the Tanzanian government would later impose an export embargo on Acacia that has severely crippled it. No matter: Endeavour Mining conducted the $122m all-scrip takeover of Avnel Gold Mining and its 80% stake in Kalama Gold in Mali, which will become its next project after the Houndé and the Ity CIL projects. De Montessus then sold the firm's Nzema mine in August for $65m to BCM International, followed by a joint venture agreement to explore Ivory Coast with Randgold Resources. It looks like deal frenzy, but Montessus obviously feels the portfolio of mines is not quite right. In selling Nzema, Endeavour took 2017 projected gold output down to 530,000 oz from 600,000 oz previously, citing a need to replace volume with quality ounces. After all, Endeavour is not yet making cash after capex. By November, however, guided annual output target was back at a 675,000 oz following the early commissioning of Houndé. The Ity CIL project was also approved at a capital cost of $412m, which will take production to 800,000 oz/year.
LIFE OF SÉBASTIEN
De Montessus took over from Endeavour founding CEO, Neil Woodyer, in 2016. Before that, De Montessus was head of mining for AREVA, France's nuclear reactor manufacturer, where he won headlines for ordering the investigation into its botched $2.5bn takeover of UraMin. De Montessus resigned from AREVA, ending a 10-year stint in an effort to draw a line under the imbroglio. He has a background in investment banking and is a graduate of Paris' ESCP Europe Business School.