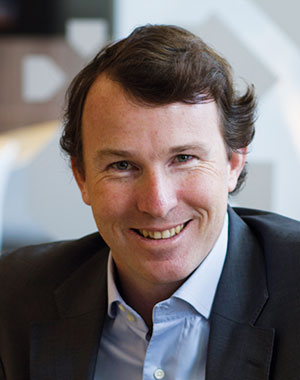 Sébastien

De Montessus
CEO: Endeavour Mining Corporation
"When we do M&A, we try not to do crazy things."
Sébastien de Montessus opened 2020 talking of courtship and family, fresh from having the firm's £1.2bn all-share tilt at Centamin rejected. "Just because all mines are on Tinder," he said referring to the dating app, "... doesn't mean we have to go there". Endeavour was focusing on "growing its babies", he said. The babies were the flagship Houndé mine in Burkina Faso and Côte d'Ivoire's Ity CIL asset, which by November, had become established, 10-year life, 250,000 ounce/year gold mines.
Allusions to domestic bliss aside, De Montessus was, in fact, busily matching up with new potential partners. By March, he unveiled a merger with Canadian compatriot, SEMAFO - a transaction that took Endeavour's production to 800,000 oz/year, but had the questionable effect of concentrating the firm's production in Burkina Faso where SEMAFO ran the mothballed Boungou mine. Boungou was reopened in October. But the show-stopper to Endeavour's year came a month later with the unveiling of a $2bn all-share merger with Teranga Mining, a Toronto firm that, once absorbed, takes Endeavour's gold production to 1.5 million oz/year - enough to propel it into the top 10 of producers globally.
De Montessus simultaneously announced a London listing, due to be finalised in the second quarter of this year, in a move that fills the space left by Randgold Resources following its 2019 merger with Barrick Gold. Hard on the heels of the M&A, Endeavour announced a $60m interim dividend - the beginning of a payout regime equal to 1.6% yield which De Montessus insists will continue despite taking on Teranga's debt. The plan is to quickly become net cash and build cash to $250m. Thereafter, the dividend policy will be revisited. Quite a breathless end to a 12-month period for Endeavour Mining which De Montessus says completes the firm's acquisition spree. In late January, Endeavour sold its non-core Agbaou mine in Côte d'Ivoire for $80m to Allied Gold.
LIFE OF SÉBASTIEN
De Montessus took over from Endeavour founding CEO, Neil Woodyer, in 2016 as a precondition of Egyptian entrepreneur Naguib Sawaris' effective takeover. De Montessus was previously head of mining for AREVA, France's nuclear reactor manufacturer where he won headlines for ordering the investigation into its botched $2.5bn takeover of UraMin. De Montessus resigned from AREVA, ending a 10-year stint in an effort to draw a line under the imbroglio. He has a background in investment banking and is a graduate of Paris' ESCP-Europe Business School.
MAKING NEWS
---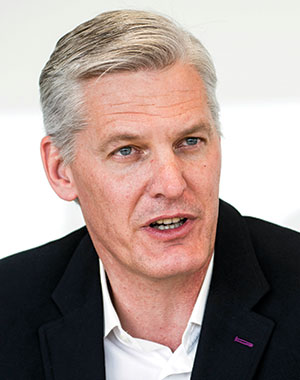 Andre

De Ruyter

CEO: Eskom

Eskom's group CEO remains in employ a year after appointment, and that's an achievement! De Ruyter's predecessors were either carried out on their shields or ejected ...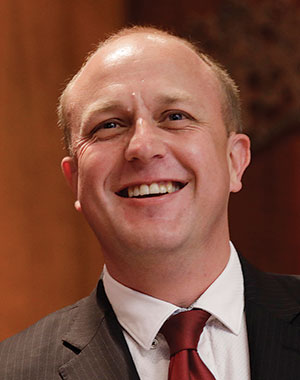 Anthony

Viljoen

CEO: AfriTin Mining

Anthony Viljoen's AfriTin is at the stage now where peace and quiet, and a complete lack of incident, is all it needs. The first 'pilot plant' stage of ...
More Rainmakers & Potstirrers