CEO: Lucapa Diamond Company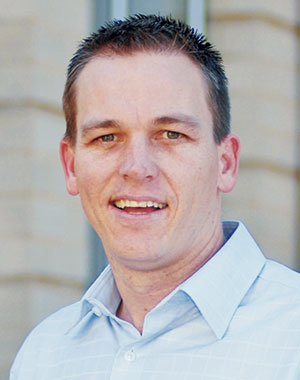 Lucapa Diamond is a rare breed in the international mining space: a diamond miner that has seen its share price hold up well against grim diamond market conditions of the past year. The bottom line reason is that Lucapa's production is predominantly of high value diamonds which have retained their value while prices of lower quality stones have dropped sharply.
But that's only half the story because Lucapa has also managed to extract record production from its two operating mines – Lulo in Angola and Mothae in Lesotho. Both produce large and high-value diamonds with more than 75% of their revenues coming from the recovery of diamonds larger than 4.8 carats. Of critical importance is the success that Lucapa is having in Angola which, until two years ago, was one of the least favourable destinations worldwide for a diamond mining company because of the extent of Angolan government control over any business there.Significant for Wetherall has been the first sales of Angolan diamonds by international tender held in Luanda in January and June last year under the new diamond marketing reforms enacted by Angolan President Joao Lourenco.
Previously, all diamonds were marketed by the Angolan state. There could be more to come in Angola which has long been viewed by geologists as the most likely country where the next major diamond strike will be made. Lucapa is currently negotiating with the government to secure a majority stake in the exploration joint venture doing the work. Should it obtain majority ownership and then find the pipe, Lucapa will truly hit the mother lode because the alluvial diamonds being mined from it have achieved average run of mine sales prices of more than $1,900/carat.
"LULO AND MOTHAE ARE TWO OF THE HIGHEST US$ PER CARAT DIAMOND MINES IN THE WORLD."
LIFE OF STEPHEN
He's a chartered accountant with 20 years of experience in the mining business and has held senior financial and executive roles with De Beers and GEM Diamonds. After his time at GEM, he teamed up with Australian serial diamond entrepreneur Miles Kennedy whose Ellendale mine in Western Australia had been bought by GEM. Kennedy is the non-executive chairman of Lucapa.