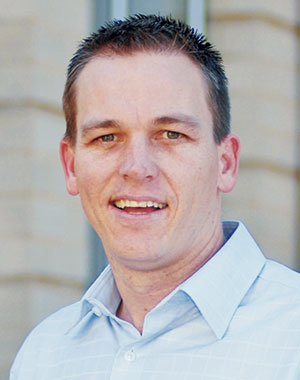 Stephen

Wetherall
CEO: Lucapa Diamond Company
The successful development of Merlin will be transformative ... elevating Lucapa into a mid-tier diamond producer.
THE diamond industry's been through some steep ups and downs in the past decade so the last thing anyone in the sector wanted was the Covid-19 disruption of 2020. Lucapa's mission for 2021 was to put the Covid-19 chaos in the rear-view mirror and return to its origins as a growth company. It's fair to say the seeds for that ambition have been sown.
The A$8.5m acquisition of the Merlin diamond mine in Australia's Northern Territory, preceded by a A$20m two-tranche share placement in May, takes Wetherall away from Lucapa's African base but helps de-risk the company's asset mix and boost overall production levels – assuming he's right about the former Rio Tinto and Ashton Diamonds operation. According to Wetherall, Merlin will propel Lucapa to mid-tier diamond-producing status. Let's hope. Merlin produced 500,000 carats between 1999 and 2003. Based on a scoping study completed in December, first production is set to come on stream by 2024. Covid-19 hasn't disappeared – as we plainly know - but diamond trading has resumed.
So have operations at Lucapa's Lulo mine in Angola and the Mothae mine in Lesotho, both of which managed to return record revenues from the sale of rough diamonds. Lucapa also resumed meaningful exploration at Lulo, where additional kimberlites were identified, and at the Brooking/Orapa project in Botswana, where new drill targets were delineated. Wetherall might agree, it's been a couple of hairy years for Lucapa, but now the company could cement itself with Australian investors as the only game in town given Rio Tinto recently shut its Argyle mine.
LIFE OF STEPHEN
Wetherall is a chartered accountant who has been in the diamond mining business for two decades. Before Lucapa he was with industry giants De Beers and Gem Diamonds. His focus hasn't only been on the production side of things as he has been involved in all points of the diamond value chain. One important initiative has been to take Lucapa closer to the consumer, which may reflect the influence of his Gen-Z daughters, although quite how such an influence might be modelled on a spreadsheet remains an open question.
More Rainmakers & Potstirrers