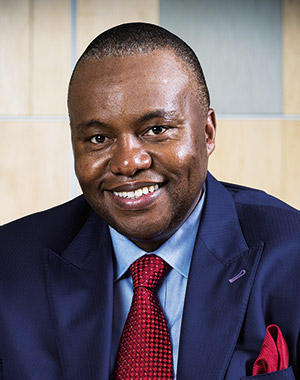 Themba

Mkhwanazi
CEO: Kumba Iron Ore
We remain alert to the possibility of further risks developing, including a second wave of infection.
It can be tricky work rising through the ranks of a major organisation like Anglo American. Talent and skills are a base case requirement, but you also need good fortune. As Mkhwanazi can attest, there's no more serendipitous circumstance than having a market tailwind. The iron ore price has been enormously supportive for Kumba, owing to supply interruptions in South America, and strong China demand. It once seemed a tad bleak for Mkhwanazi following his redeployment from Anglo Coal to Kumba in 2016.
Initially, the move seemed a change of firing squad given that newly-appointed Anglo American CEO, Mark Cutifani, earmarked both Kumba and the group's thermal coal business for disposal, partly to raise funds to pay down debt. Then, suddenly, iron ore prices and sales volumes started rising again. Kumba subsequently churned profits becoming a hugely important source of income for Anglo. The end-result was Cutifani decided to hang on to Kumba. One of Mkhwanazi's contributions has been the Tswelelopele campaign, partly aimed at extending the life of the firm's mines to 2040, and unlocking an additional $10/t in profit margin improvement by 2022. By 2019 - two years after inception of the campaign - Kumba had improved its return on capital employed from 49% to 83%. The key test for Mkhwanazi this year will be advancing Kumba's growth options.
In June, he unveiled the R7bn expansion of the firm's Kolomela mine - its Kapstevel South project - whilst reining-in the payout. Overly cautious? Mkhwanazi fears further Covid-19 interruptions. The next step is an aggressive exploration strategy which aims to capitalise on the extensive blue sky potential in the Northern Cape's iron ore fields.
LIFE OF THEMBA
He holds a B.Eng. (Chemical) Hons. degree from the University of Teesside in the UK and, before joining Anglo in 2014, he held various key positions with Rio Tinto. He was MD for Huntsman Tioxide in South Africa until 2007 when he was appointed COO of Richards Bay Minerals - the huge heavy mineral sands and titanium operation which is a joint venture between Rio Tinto and BHP. In 2011, he was seconded to Rio Tinto's Australian coal business before taking up the role of regional general manager for the Americas in 2011. He came to Anglo as CEO of the group's thermal coal business and was appointed CEO at Kumba in 2016.
MAKING NEWS
---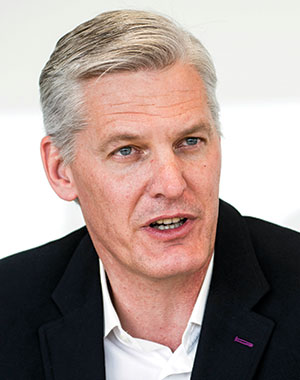 Andre

De Ruyter

CEO: Eskom

Eskom's group CEO remains in employ a year after appointment, and that's an achievement! De Ruyter's predecessors were either carried out on their shields or ejected ...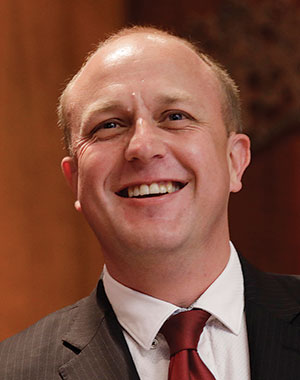 Anthony

Viljoen

CEO: AfriTin Mining

Anthony Viljoen's AfriTin is at the stage now where peace and quiet, and a complete lack of incident, is all it needs. The first 'pilot plant' stage of ...
More Rainmakers & Potstirrers