Tim

Carstens
MD: Base Resources
Despite a few encountered speed bumps, Base Resources remains 100% committed to (Toliara) this project.
It will be an enduring comfort to all those at Base Resources, its CEO included, if China continues to support prices for mineral sands as well as it has, especially postCovid-19. Strong ilmenite demand helped shares in Base Resources to a three-year high by end-2020. Whilst share prices rise and fall, it's some indication that 2020 worked out pretty well for the company. It well might not have. Key in this regard was the successful ramp up of South Dune, the newest section of Base's Kwale mine in Kenya. A pre-feasibility study on a North Dune extension is due in the first quarter.
Securing new production at Kwale is very necessary considering that the firm's transformative $596m Toliara Sands project in Madagascar is trapped in a kind of political amber. The project was suspended in late 2019 after the Malagasy government asked for new fiscal terms. The onset of Covid-19 travel-related bans did little to speed up the process of negotiation. The outcome for Carstens has been a frustrating delay that won't see the project get an investment decision until the second half of this year. Base Resources unveiled a maiden dividend at its year-end results in mid-2020 on the back of a $39.6m taxed profit. It didn't need to sit on the cash; especially as some $50m of the $75 fully drawn down revolving credit facility accessed in the teeth of the Covid-19 would be repaid.
So no small comfort for shareholders whilst the firm waits on development and fiscal permits at Toliara. There's a bit of tension with the Kenyan treasury: VAT refunds totalling $17.2m as of end-September are waiting payment - not an unheard of phenomena among developing economies.<\p>
LIFE OF TIM
A chartered accountant by trade, Carstens has been the MD of Base Resources since its formation in 2008. Previously, he circulated through a number of executive positions at Australian and offshore junior and mid-cap mining companies such as Perilya, North Ltd and Robe River Iron. Carstens is the chairman of the Australia-Africa Minerals & Energy Group.
MAKING NEWS
---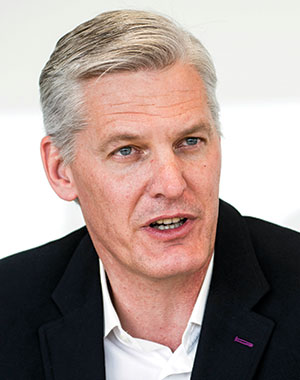 Andre

De Ruyter

CEO: Eskom

Eskom's group CEO remains in employ a year after appointment, and that's an achievement! De Ruyter's predecessors were either carried out on their shields or ejected ...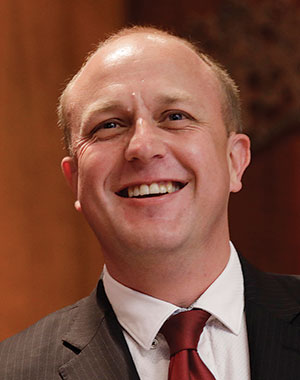 Anthony

Viljoen

CEO: AfriTin Mining

Anthony Viljoen's AfriTin is at the stage now where peace and quiet, and a complete lack of incident, is all it needs. The first 'pilot plant' stage of ...
More Rainmakers & Potstirrers