Golden Star Resources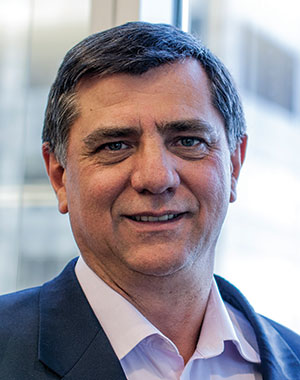 T he last 12-months must rank as among Sam Coetzer's more eventful. In April, he was talking about the need to refinance $20m in debt and why suspending production at the open pit section of the firm's Ghana mine, Wassa, was a sensible act of self-preservation. Six months later, however, the company was transformed; the balance sheet was overhauled; and new prospects stretching across the lone and level sands of Africa. The reason for the turnaround was none other than LaMancha Group owned by Naguib Sawiris, the Egyptian telecoms entrepreneur-turned-gold investor. He bought a 30% stake in Golden Star (and two board seats) which he added to his existing portfolio of investments in Endeavour Mining and Evolution Mining. In return, Golden Star received a $125.7m cash payment to accelerate the re-engineering of Wassa and the nearby Prestea. In truth, this might only be the beginning. Speaking about possible consolidation, Sawiris said LaMancha would be interested in buying assets deemed core following Barrick's merger with Randgold provided the operations had 10 years of life and production of between 150,000 to 250,000 ounces a year. He was even more explicit about Golden Star saying it would buy mines in East Africa (Tanzania?) and Sudan. Soon after the investment, Golden Star unveiled a 5:1 share consolidation reducing the stock in issue to just over 100 million shares. The move doesn't seem to have done the trick though as shares in the company shed a quarter between October and December.
"Golden Star is a very different company from the one we were at the start of the year."
LIFE OF SAM
A mining engineer and staunch rugby fan, Coetzer cut his teeth in South Africa's mining sector where he worked for Xstrata and Placer Dome. He was also senior vice-president of Canadian firm Kinross Gold prior to becoming CEO of Golden Star in 2010.