Centre for Environmental Rights (CER)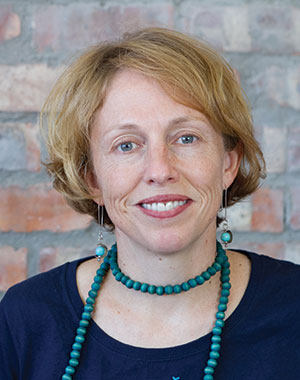 Don't let her friendly and calm demeanour fool you: Melissa Fourie is relentless – and very strategic – when it comes to fighting for environmental justice. Under her watch, the Centre for Environmental Rights (CER) has joined forces with numerous non-governmental and civil society organisations to pool their limited resources to block mining in environmentally sensitive areas and campaign for stricter laws and regulations. Coal mining, and its impact on soil, water and air quality, is a key target. In November, the CER won a landmark court case preventing Atha-Africa from mining coal in a protected wetland area near Wakkerstroom in Mpumalanga, which will make it more difficult for government to grant permits in environmentally sensitive areas. The Department of Environmental Affairs has also been forced to backtrack somewhat on a decision to allow coal-fired power plants to emit twice the amount of sulphur dioxide previously allowed. In addition, the CER is gearing for a fight over a proposal to cut mining companies' environmental rehabilitation provisions from 10 years to three, a decision it believes will place an ever-increasing burden on government – which largely ignores the problem – and mining communities. Its relatively new Active Shareholder arm places pressure on companies, shareholders and funders to consider the environmental impact of operations. The CER is also fighting two planned independent coal-fired power projects, Thabametsi and Khanyisa, arguing for more renewable energy.
"Say after me: There is no such thing as clean coal!"
LIFE OF MELISSA
A lawyer by background, Melissa's career has taken her to Sydney and the London School of Economics, where she graduated with an MSc in environment and development. She has also worked as director: enforcement between 2003 and 2008 at what was then the Department of Environmental Affairs and Tourism, where she was in charge of rolling out the Green Scorpions.