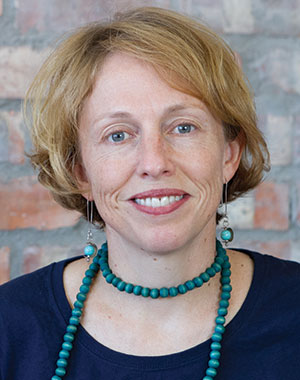 Melissa

Fourie
Executive Director: Centre for Environmental Rights (CER)
There is no such thing as sustainable mining. It is only destructive.
In a world where environmental consultants face scrutiny for being more concerned with who pays their bills than protecting the environment, Melissa Fourie stands out as an unimpeachable force. The CER, which partners with other civil society organisations, is active in various areas. For instance, the organisation holds mining companies to account for environmental transgressions, it addresses weak governance in water and land, and it demands more transparency from emitters.
The intensity of the CER's campaigns has attracted a long list of funders, including Oxfam, the Open Society Foundation, and European Climate Foundation. The CER has achieved several victories. In 2020, one of its most notable achievements was a court dismissal of the environmental approval granted for the Thabametsi coal-fired power station. The CER has also pushed for criminal charges against Eskom for violating air emission limits at Kendal power station. While the rest of the population – and the economy – bemoans South Africa's lack of power, Fourie has targeted the longer-term goal of eliminating all coal-fired power stations in the country.
In May 2021, the CER will represent NGOs in a long-running case that hopes to declare the air quality in the Highveld Priority Area (owing to plant emissions run by Eskom, Sasol, and NatRef) a violation of the Constitution. The CER wants the government to fix the problem. On her personal Twitter page, Fourie has been arguing for making access to Covid-19 vaccines more equitable.
LIFE OF MELISSA
She's been executive director of the CER since its launch in 2010. She holds an impressive suite of qualifications, including a law degree, a masters in environment and development from the London School of Economics, and a leadership programme.
She's worked for law firms in South Africa and Australia in commercial and insolvency litigation and for South Africa's Department of Environmental Affairs and Tourism. On her Twitter page, she describes herself as "environmental lawyer, climate activist, feminist, lover of street art, piano, wild places."
More Rainmakers & Potstirrers