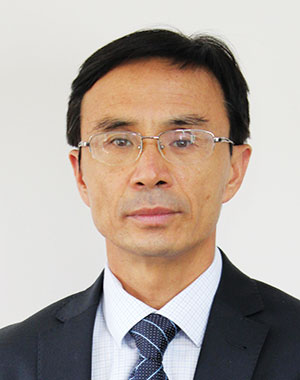 Zhimin

Li
CEO: Wesizwe Platinum
We will be able to enter the product market at the start of an upswing cycle.
THERE'S flying under the radar and then there's Wesizwe Platinum which is so far below investors' radar screens it seems to be operating in stealth mode. Last year it issued nine statements to the Johannesburg Stock Exchange, one of which was the interim report which ran to a minimalist few lines. There was one media statement. The CEO gave no interviews - in South Africa at any rate - and neither did the chairperson as far as we can tell. All this from the leadership of what will be a sizeable platinum group metal (PGM) mine when it gets into production and ramps up to expected full output of around 420,000 ounces a year of PGMs and gold. Maybe it's a counterreaction to the way Wesizwe was run by founding CEO Mike Motormouth Solomon when it started out. You could not shut him up but - speaking as journo - we would far rather have an overabundance of information than silence. So please come back Mike - all is forgiven!
The last concrete news on what was happening at Wesizwe was contained in the annual report for the year to end-December 2020. In it Li said production was expected to start "late in the year". So maybe it did and maybe it did not. Circumstantial evidence indicates it did. The Wesizwe share price - which has flatlined for the past decade - shot up briefly in October before pulling back. But that also coincided with the release of an updated competent person's report. There was no mention of getting into production. I guess we will find out sometime this year when the 2021 annual report is produced.
LIFE OF ZHIMIN
Zhimin holds a degree in mining from Kuning University of Science and Technology in China and was appointed to run Weiwe in 2017. He has 30 years experience in mining and civil engineering construction working in China and Africa for the Jinchuan group during which he managed multimilliondollar projects.
More Rainmakers & Potstirrers