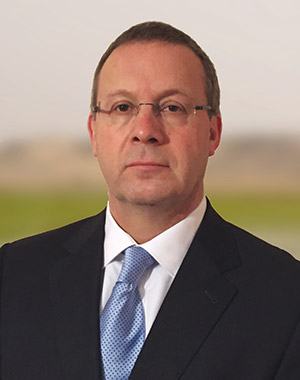 We have a plan in place to potentially become a producer in 2025 and a strong board and management team ready to deliver on that plan..
GOVIEX made strides in 2021, shaving 15% in capex off its fine-tuned $347m Madaouela project as part of a pre-feasibility study (PFS). Next is a definitive feasibility, which is due by the middle of this year. In the meantime, boutique mining finance house Endeavour Financial has been brought in to help with financing. Madaouela will be able to service $150m to $180m in debt, according to the PFS. The hope is that the project will be mining uranium by 2025 in time to still catch the uranium price resurgence, up 38% last year.
Canada's Sprott demonstrated its confidence in the market by launching a Physical Uranium Trust worth 43 million pounds of uranium. To put that in perspective, total spot volume in uranium for 2020 was 92.2 million lb. Looking longer term, GoviEx has other projects under its belt: the Mutanga prospect in Zambia, due to start production in 2027, and Falea, a Mali project for which there are high hopes. Drill results due this year may bear these out. Other than the orebody, what marks out Madaouela as GoviEx's starter project is that it's fully permitted and connects to good local infrastructure, including power.
Niger also has a rich history of uranium mining. During the year, GoviEx appointed two high-level experts in mining finance, Salma Seetaroo and Erik Kraft. The company also hired a marketing executive whose office will be asked to set down commercial sales offtake from Madaouela.
LIFE OF DANIEL
Major studied at Camborne School of Mines in Cornwall, once the capital of the UK's mining industry. In his 30 years in mining, he's worked at Rio Tinto's Rössing uranium mine in Namibia and for Anglo American Platinum in South Africa. He then dipped out of the operational side of things and took up a role as a mining analyst with HSBC and then subsequently JP Morgan Chase. Since then, he's held several roles in Russia, Canada and South America, and has been with GoviEx since 2012.
More Rainmakers & Potstirrers