MD: Kenmare Resources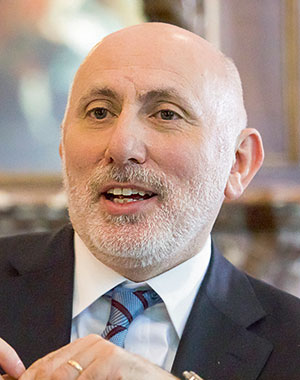 Michael Carvill could do with a bit of boring for a while; which is to say, undisturbed progress towards his firm's 2021 goal of producing 1.2Mt of titanium dioxide, a one-fifth increase on current production from the Moma mine in northern Mozambique. Whether that happens is, of course, at least partially up to the mining gods. Take, for instance, Cyclone Idai which devastated parts of Mozambique in early 2019. Mineral shipments from Moma were interrupted.
As of 2019 year-end, total heavy mineral concentrate production fell 12% year-on-year, but sales of finished production were only 4% lower at some 1.03Mt. The other major exogenous factor affecting Kenmare is the markets. Titanium dioxide is used in paint pigments, among others, and is therefore linked heavily to China industrial demand. So far, trade wars with the US don't seem to have hurt demand too significantly. In fact, Carvill commented in January that Kenmare had experienced strong demand growth for ilmenite in 2019 especially as China's ability to supply itself has waned.
All in all, 2019 was a good year for Kenmare, a company once chaired by Carvill's father. It paid a maiden dividend – set at 20% of taxed profit – and eventually received approval to build a dedicated road that allows the firm to relocate a concentrator plant to Pilivili, the highest grade section in the Moma portfolio and the last of the firm's expansion projects. The company ended 2019 on a high with the refinancing of its balance sheet. 2020 ilmenite production has been guided to 800,000 to 900,000 ton.s
"FROM 2021, WE EXPECT TO HAVE INCREASED PRODUCTION AND TO BECOME A FIRST QUARTILE MARGIN PRODUCER."
LIFE OF MICHAEL
Carvill has had a few scrapes since graduating with a BSc in mechanical engineering from Queen's University, Belfast. He was evicted from Sudan during the Islamic revolution and trawled around Philippines post the Ferdinand Marcos regime looking for gold. Then came Mozambique which may actually have posed his career's sternest challenge when Kenmare almost went into liquidation in 2016. Having happily survived that test, Carvill may be on the cusp of a more sedate period in his career, but time will tell. Relaxation involves sailing in his preferred retreat – Mullaghmore in County Sligo.