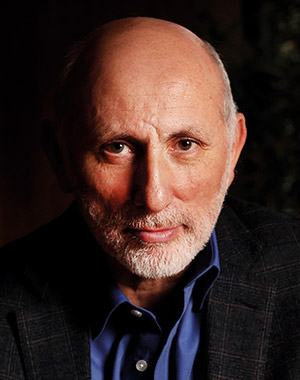 Michael

Carvill
MD: Kenmare Resources
I am delighted to see the capital investment and the hard work of our teams over the last three years generating significant increases in production and sales volumes.
KENMARE-issue photographs of Michael Carvill show the Irishman in contemplative mood, an abundance of shadow giving it all a serious look. Then again Kenmare has been through some serious problems in the recent past – its liquidity crisis of 2015 comes to mind. However it has since "returned to the light", as it were. Kenmare operates the Moma mineral sands deposit in northern Mozambique, from which it produces ilmenite and zircon – materials used in paint pigments and ceramic tiles, toothpaste even. China's demand for ilmenite was unflagging last year amid tightening supply. The impact on Kenmare, which had earlier in 2021 completed the $127m relocation of a concentrator to Pilivili, a higher-grade section of Moma, was to boost cash flow.
The company ended the year with record heavy minerals production of 1.56 million tons amid a "buoyant market". The production outlook for this year is 1.13 to 1.23 million tons of ilmenite – its main heavy mineral product. Because of this performance and optimism, financial benefits have begun to flow. The target minimum dividend payment was increased to 25% of taxed net profit from 20% previously and in December the firm concluded the repurchase of 14.8 million shares equal to 13.5% of issued share capital for a total of $61.8m. It wasn't all sunlight and daisies last year, but most catastrophes didn't happen.
Covid-19 infections totalling 177 employees, including some senior managers, threatened to disrupt ilmenite production early in 2021 but the crisis-in-waiting abated. Similarly, migrations of Mozambicans fleeing the violent incursions in northern Mozambique of al- Shabaab, a terrorism organisation affiliated to Isis, was only a regional risk that never made it to Moma. Kenmare appointed former Rothschild & Co global advisory MD Andrew Webb to its board in December. He will become chairman of the board following the retirement of Steven McTiernan.
LIFE OF MICHAEL
Carvill has had a few scrapes since graduating with a BSc in mechanical engineering from Queen's University, Belfast. He was evicted from Sudan during the Islamic Revolution and trawled around Philippines post the Ferdinand Marcos regime looking for gold. Then came Mozambique, which may have posed his career's sternest challenge, when Kenmare almost went into liquidation in 2016. Having survived that test, Carvill may be on the cusp of a more sedate period in his career, but time will tell. Relaxation involves sailing in his preferred retreat – Mullaghmore in County Sligo.
More Rainmakers & Potstirrers