Africa Base Metals: Vedanta Resources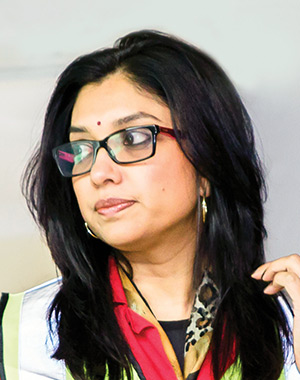 Deshnee Naidoo doesn't think small. For starters, she is driving the development of the Gamsberg zinc deposit which previous owners Gold Fields and Anglo American regarded uneconomic. Not only that, but the mine under construction will fall into the first quartile of zinc production. However, there are grander, far more ambitious plans: it's Naidoo's aspiration that Gamsberg will become the flywheel of an industrial hub in South Africa's Northern Cape province. Let's just remember: South Africa is capital starved so Gamsberg is akin to an investment oasis. For plans to become reality, however, Vedanta must approve construction of a zinc refinery which will provide the by-products, and generate the power and infrastructure development to support the proliferation of satellite businesses. This level of ambition is in line with Vedanta's thinking elsewhere in Africa such as Zambia's Konkola Copper Mines, an asset that also falls under Naidoo's management. Vedanta has pledged to spend a further $1bn at Konkola. There are some headwinds for Naidoo to manage, especially in Zambia following a decision by President Edgar Lungu's administration to overhaul the fiscal dispensation in the country. New import duties had forced Vedanta to suspend operations at Konkola Copper Mines in early January. At the time of writing, this is a developing story and therefore hard to see where the Zambia crisis might land. Nowhere good at the current time it would appear.
"That is what I've really enjoyed at Vedanta – the entrepreneurial DNA."
LIFE OF DESHNEE
Naidoo grew up in Durban and studied chemical engineering on a JCI/Anglo bursary at the University of KwaZulu-Natal. Later, she added a certificate in finance and accounting from Wits University, graduating top of her class. Her first major working role was as assistant to Cynthia Carroll at Anglo American. Naidoo was soon handed her own position as CFO of the group's coal division. She left Anglo American in 2014 to join Vedanta where the decentralised and entrepreneurial culture is a better personal fit.