CEO: Vedanta Zinc International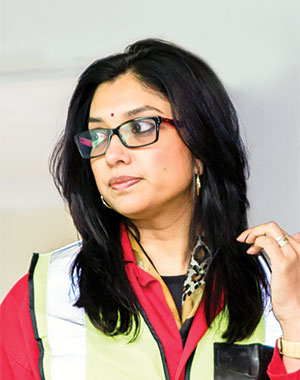 Zambia's hardline approach in respect of Vedanta Zinc International's Konkola Copper Mines (KCM), which the government has threatened to expropriate, has given CEO, Deshnee Naidoo, the toughest test of her leadership. Vedanta is fighting the matter through the South African courts where it has won an important victory, and in Zambia where success has been less identifiable. Ideally, the company needs to bring the cash-strapped government to the negotiating table. This would be a positive development for Zambia generally, and the government in particular because the feeling among investors is that the investment climate in the country is deteriorating, rapidly. If there's no negotiation, expect more of the determined opposition from Vedanta.
Naidoo is no shrinking violet as her interaction with the South African government has shown. She has called on that government to up its game in the provision of electricity and rail pacts without which Vedanta Zinc International's impressive Gamsberg project cannot be expanded. Vedanta has committed to spending R21bn on two phases of growth at Gamsberg, including a smelter. The first phase is complete, but right now the likelihood of the second phase – the real value-add part – is less certain. Meanwhile, speculation Vedanta Ltd might become involved in broad corporate activity with Anglo American dissolved last year after the Indian group's chairman, Anil Agarwal, to whom Naidoo reports, liquidated most of his shares (via a family trust) in the UK group. Agarwal remains a fan of southern African investment, however, especially Zambia where he personally enjoined the government to resolve the KCM standoff.
"IF WE CAN'T MAKE IT WORK HERE, WE WILL HAVE TO LOOK AT OTHER GEOGRAPHIES. MY CONCERN IS ABOUT GOVERNMENT'S ABILITY TO DELIVER POWER."
LIFE OF DESHNEE
Deshnee Naidoo studied towards a BSc in chemical engineering at the University of Natal from 1994 on a bursary from JCI/Anglo Platinum, and later finance and accounting at the University of Witwatersrand. She started with Anglo American Platinum in 1998 and worked her way up through various positions within Anglo. She joined Vedanta in 2014.