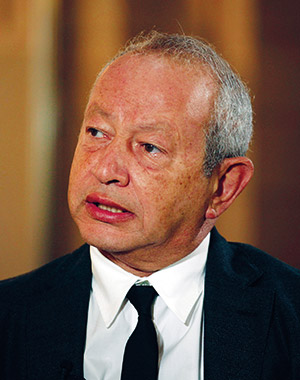 Naguib

Sawiris
Chairman: La Mancha Resources
We will continue this path with Endeavour being our vehicle because our aspiration for Endeavour is to be the largest mining company in Africa.
Naguib Sawiris continues to live the dream for gold bulls everywhere. In 2020, Endeavour Mining - the firm he helped create in its current form through his La Mancha Investments - became the tenth largest gold producer globally after merging with Canadian gold producers SEMAFO and Teranga Gold in two, quick-fire transactions. La Mancha ploughed in $300m across the two deals to preserve a meaningful stake of 19% in the enlarged Endeavour. It will be mighty interesting how the story evolves from here. Endeavour has said it considers itself optimally positioned to pay dividends and grow organically, whilst Sawiris said recently he considers Endeavour a vehicle to becoming the largest mining company in Africa.
That aside, La Mancha continues to scour the continent for gold investment opportunities. In November, it signed an 'Expression of Interest Agreement' with the Government of Nigeria, a place Sawiris considers to have enough gold to be seriously prospective. He also thinks Sudan and South Sudan offers huge potential, at the right time. But a big question hangs over La Mancha's 35%-owned Golden Star Resources, the Ghanaian gold play. The company recently sold its Prestea-Bogosu mine for $55m in a transaction that tidies and enables the balance sheet, principally to develop its Wassa mine further. But by Sawiris' standards Golden Star is still sleep-walking through life.
Meanwhile, time will tell in respect of La Mancha's gold ambitions in Egypt. Talks to buy a 51% stake in the government-owned Shalateen Mining Company were put on hold towards the end of 2020 after roughly nine months of negotiations. Sawiris is an archetypal gold bull: optimistic enough to ride the metal's dangerously steep cycles and wealthy enough not to care about them. Typically, he thinks the future for the metal remains rosy, partly based on his political views.
LIFE OF NAGUIB
He received a Masters' degree in Technical Administration from the École Polytechnique Fédérale de Lausanne and a Diploma in Mechanical Engineering from German Evangelical School in Cairo. Never far from controversy, he remains staunchly encouraging of liberal democratic uprising in Kashmir and Hong Kong. He also thinks Egypt needs to separate religion from the state, but has ruled out a return to political life where he's dabbled. He helped found The Free Egyptians party during Egypt's uprising in 2011.
MAKING NEWS
---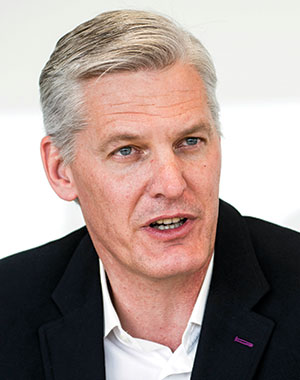 Andre

De Ruyter

CEO: Eskom

Eskom's group CEO remains in employ a year after appointment, and that's an achievement! De Ruyter's predecessors were either carried out on their shields or ejected ...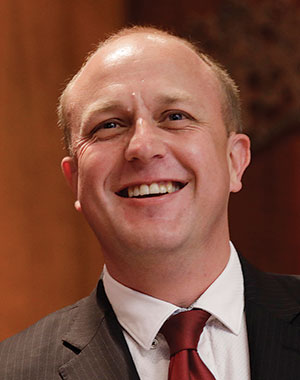 Anthony

Viljoen

CEO: AfriTin Mining

Anthony Viljoen's AfriTin is at the stage now where peace and quiet, and a complete lack of incident, is all it needs. The first 'pilot plant' stage of ...
More Rainmakers & Potstirrers