Johannesburg Mining Indaba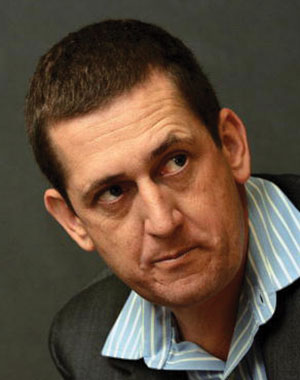 WE have left Swanepoel out of Rainmakers & Potstirrers for the past two years. He seemed to be increasingly out of the mining mainstream and more interested in other issues, such as running his Limpopo game farm and sitting on the sidelines "winding up" former mining colleagues – which he does superbly at the annual Joburg Mining and Junior Mining indaba conferences. But he's back in for three reasons: Swanepoel has transitioned from the industry's enfant terrible into an "elder statesman" – an assessment with which he would probably disagree – while he runs the best Southern African mining conferences in the business. But he's also getting actively involved again in new mining developments via his private equity fund – Last Mile – through which he has teamed up with African Rainbow Minerals (ARM) chairman, Patrice Motsepe. With all that experience under his belt he has time and again shown he is not afraid of putting his finger right on the issue, and living with the consequences, be it from the African National Congress or the Chamber of Mines. Such men are rare.
LIFE OF BERNARD
He's a mining engineer who became prominent in the 90s when he was recruited to run Harmony Gold after the corporate "putsch" led by Peter Flack. He then started running the Joburg Indaba, where he puts his acerbic wit to good use regarding issues affecting the South African mining industry. This is something the Chamber of Mines and other heavyweight South African mining executives only started doing in 2017 when they saw they no longer had anything to lose.