Last Mile Fund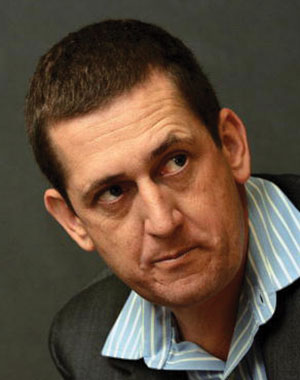 Bernard Swanepoel was the key personality in the surprise purchase last year of MC Mining's Mooiplaats, a colliery in South Africa's Mpumalanga province. The Last Mile Fund, an entity Swanepoel helped establish and which works with Patrice Motsepe's African Rainbow Capital, bid R180m for the mine. However, this transaction was mere hors d'oeuvres to the blockbuster mains Swanepoel was planning when the Phakamisa Coal Consortium (in which the Last Mile Fund is a part) stepped into the ring. The target was Optimum Coal Mine which its business rescue practitioners wanted to sell. Imagine Swanepoel's surprise after first being told he was the only bidder only to find a mystery company in the form of Halo Investments had taken the prize. This is a developing story as they say; suffice to mention that the excruciatingly slow, occluded remediation of Optimum Coal Mine – formerly owned by the wayward and corrupted Tegeta Exploration and Resources – has taken a rather smelly turn for the worst. What one can say with more confidence is that Swanepoel's entrepreneurial ambitions are beginning to take shape. His annual hosting of the Joburg Indaba – a very fine mining conference – has also been expanded to include other events including the Junior Indaba, and special focus days on Zimbabwe, platinum group metal and coal mining industries. Having fenced with journalists most of his working life, he is now a media man, at least some of the time.
"We are very comfortable to play, and to win."
LIFE OF BERNARD
Swanepoel burst on to South Africa's gold mining scene following the Rand Mines putsch in the Eighties. His management of Harmony Gold was trail-blazing but it had run its course by the time he exited in 2007 having earlier failed to buy Gold Fields. After a period of hibernation, he returned to take the centre stage – where we suspect he's happiest – at the Joburg Indaba conference, directing the debate the country's mining sector desperately needs to sustain. His homespun private equity operation To The Point is an investor in the conference company.