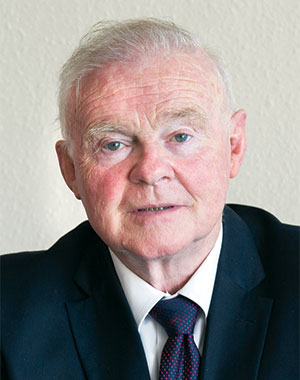 John

Teeling
Executive Chairman: Botswana Diamonds
High risk, high reward means you are going to lose your money most of the time.
MASTER (or should that be maestro?) mining entrepreneur John Teeling proved he still has what it takes last year when he bought Gem Diamonds' Ghaghoo mine in central Botswana for $4m in cash - but not his cash - because it was put up by partner Vast Resources. In so doing he adhered steadfastly to one of the three golden rules of doing business, which is "always use somebody else's money". Should you be interested; the second rule is "never invest in anything that eats while you sleep"; and the third one is unprintable - in this publication at any rate.
Ghaghoo is, of course, a total dog former owner Gem Diamonds wasted some $85m on trying to develop it after buying it from De Beers. Teeling probably could not care less. It's a proven diamond mine - albeit shut down since 2017 - and Botswana Diamonds (BOD) has acquired a 10% free carried interest at no cost. Further, BOD does not currently have a funding commitment and "nor does BOD currently intend to provide further funding under its earn-in arrangements". Ghaghoo is flooded and there's a sinkhole, probably caused by previous over-mining, that limits access to an area of higher-grade kimberlite.
The mine is also situated in an extremely remote area and is controversial because of its alleged impact on the local San population and the surrounding sensitive desert environment. All that aside, Teeling's business partner, James Campbell, reckons a due diligence shows a return to production is "potentially possible". One diamond industry sceptic reckons their best chance of making some quick revenue is to pump the water out and sell it to the San. Who said high risk, high reward??
LIFE OF JOHN
He holds a string of mining and academic qualifications but anyone who has met him will tell you Teeling's greatest qualification is his Irish 'gift of the gab' and ability to get away with murder when it comes to raising finance for high-risk mining ventures. He holds degrees in economics and business from University College Dublin along with an MBA from Wharton and a doctorate in business administration from Harvard. He and Campbell had their greatest success with African Diamonds, which developed the AK6 mine in Botswana and sold it to Canadian major Lucara Diamond Corporation.
More Rainmakers & Potstirrers