Botswana Diamonds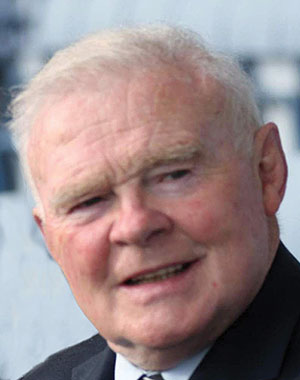 The key question of Teeling among investors has to be this: can he do it again? By that we mean can he pull off another African Diamonds-type deal by developing a viable diamond mine from scratch in the Kalahari and then flog it for a fortune to a mining major? He is certainly giving it a full go at his latest venture, Botswana Diamonds. He has put in charge the same team - himself as chairman and former African Diamonds MD, James Campbell, as his own MD - which developed the AK6 pipe through African Diamonds. Teeling is also operating in the same elephant country region of Botswana for potential viable diamond mines and is sticking to an identical formula which is to complete the initial prospecting work before introducing a major mining company to do the heavy lifting. Until last year, the mining partner was Russian diamond heavyweight, Alrosa, before it pulled out of exploration in favour of production and marketing. In November, Teeling said he was at "… an advanced stage of discussions with a significant diamond producer, but there were no guarantees". Buckle up. Anything could happen next.
"High risk, high reward means you are probably going to lose your money."
LIFE OF JOHN
He's the original serial mining entrepreneur of more than 40 years in the resources industry. In this time, he has founded a string of junior explorers including African Diamonds; Pan Andean Resources and Minco all of which were listed on London's AIM market. Diversifying his interests as chairman of Cooley Distillery he recently oversaw its sale to Jim Beam for $95m. He holds degrees in economics and business from University College Dublin, an MBA from Wharton, and a doctorate in business administration from Harvard.