CEO: AfriTin Mining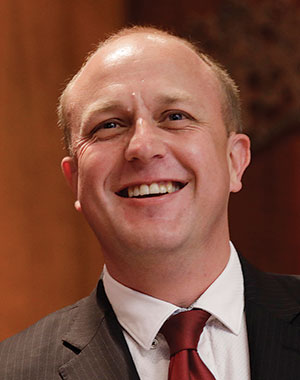 Tin is one of the better-performing commodities of the last few years, underpinned by its rising use in lithium-ion batteries which has led to a supply deficit. Viljoen and his partners spotted the opportunity several years ago. As a result, AfriTin is reopening the Uis tin mine in Namibia, which started operating in the fifties when Elvis was King, but was eventually shut in the nineties amid unfavourable market conditions.
Unblushingly, Viljoen's goal is to make AfriTin the "tin champion" of Africa – an ambition which sets in motion a foot race with Toronto's Alphamin Resources and its Bisie mine, set in the DRC. The projects couldn't be more different though. Bisie, a greenfields project, recently started production of some 2,200 tons per quarter whereas Uis is taking a more gradual approach. Uis also sits on a far, far larger resource than Bisie but grades at much lower levels. And set against the DRC, Namibia is relatively arcadian. Uis also has better access to power and transport.
First concentrate from the phase one pilot plant at Uis was produced in August, and it is ramping up to design capacity of 65 tons of tin concentrate a month. In phase two, output will be about 5,000 tons a year. There's a one-year offtake agreement with a Thai smelter, with an option to extend it, and lithium mineralisation in the same licence area is also being investigated. In November, AfriTin secured a £3.8m convertible loan from a subsidiary of Zug-based commodity trader, Vanomet. This will help to progress the project. Apart from Uis in Namibia, AfriTin also owns the Mokopane tin project in South Africa, about 65km west of Polokwane, where it is busy exploring the resource.
"CALL IT BEING AT THE RIGHT PLACE AT THE RIGHT TIME, BUT WE COULD SEE A PINCH POINT COMING IN THE TIN MARKET."
LIFE OF ANTHONY
He was a founding member of VM Investment Company, established in 2006 to target opportunities in primary industries. VM's investments include MRT Group, which bought the NiMag assets from Coal of Africa, as well as gold exploration assets in East Africa. He was also founding director and CEO of Lemur Resources and sits on the board of Bushveld Minerals. Viljoen comes from a well-known family of geologists, who have provided technical assistance: his father is professor Richard Viljoen, and his uncle is professor Morris Viljoen. Viljoen holds a Bachelor of Business and Agricultural Economics from the University of KwaZulu-Natal and a postgraduate diploma in finance banking and investment management. He has worked for Deutsche Bank, Barclays Capital in London and Loita Capital Partners, a pan-African investment bank.