Assore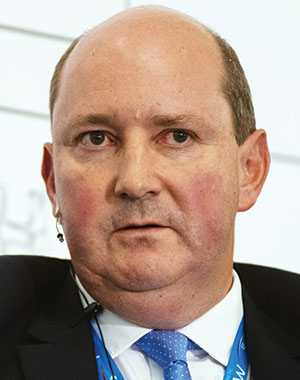 Assore has been firing on all cylinders thanks largely to the robust nature of ferrous metal pricing which is also good news for South Africa's Northern Cape province where iron ore and manganese is found in abundance. Walters, therefore, is first and foremost required to be the 'steady hand on the tiller' by making sure projects are implemented as planned. Assore, a family-owned business, is in joint venture with Johannesburg-listed Assmang, completing the R6.7bn Black Rock Expansion Project for manganese. The joint venture has also just committed another R2.7bn to modernise and expand its Gloria mine, which is part of its Northern Cape province complex. It also spent R1.8bn, mostly on the mining fleet, on the iron ore operations. None of these investments requires taking on debt and Assore is still able to pay a generous dividend. Assmang has managed to overcome some of the key hurdles to being a ferrous metals miner in South Africa, namely energy and logistics. In 2018, Walters signed a seven-year contract with Transnet for an allocation on the manganese line Transnet is refurbishing to the port of Ngqura. There's also some immunity to the hazards of relying on Eskom for power because Assmang moved to a joint venture smelter in Malaysia three years ago. The demand outlook for ferrous metals is relatively positive as the biggest market is Asia, where China's focus on cleaning up the environment demands the better-quality ores that Assore/Assmang possess in abundance. Walters is continuing to look for growth opportunities around existing operations.
"We're hard at work searching for what comes next."
LIFE OF CHARLES
Formerly CEO of Invicta, an industrial holdings group, he took over at Assore in 2016 from Chris Cory, who had been in the job for 28 years. Charles holds a BSc in mechanical engineering and a BCom and has also completed the Harvard Business School programme for management development.