CEO: Kibo Energy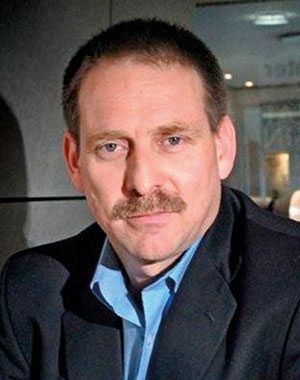 If Tanzania president, John Magufuli, is a bulldozer, Louis Coetzee is an immovable object. Since 2013, when he was appointed together with other senior executives to drive Kibo's coal-to-power project, Mbeya in Tanzania, he has stood his ground in the face of the Tanzanian government's constant pushing and dodging. The first challenge was completing the bankable feasibility study for the mine and pre-feasibility study for the 300MW power plant.
The second and third challenges have been to secure offtake agreements with the Tanzanian electricity authority and raise the necessary finance for the projects. This has not been helped by a negative market for coal projects and Magufuli's hardline stance towards global mining investors, which has added to the risk aversion many investors already feel towards greenfields projects in Africa. Why this energy project is so hard to pull off is a mystery. Only 24% of Tanzania's population enjoys electricity as the country has installed capacity of a mere 1,387MW, but the government has moved with a marked lack of urgency to address the shortfall.
Eventually, after six years of discussions, the electricity agency, TANESCO, decided in March 2019 not to award Kibo a domestic electricity supply contract for Mbeya. This, with typical understatement, Coetzee described as "disappointing". However, the Mbeya project will be developed to supply electricity for export to the region. Fortunately, Coetzee had already diversified Kibo's options by developing the Mabesekwa Coal independent power project (IPP) in Botswana, the Benga IPP in Mozambique, and Mast Energy in the UK. Kibo is also moving into renewable energy, having signed a collaboration agreement with ESS Tech in the US that will enable it to integrate energy storage from solar and wind within its coal power projects.
"WE ARE AT A VERY EXCITING TIME IN KIBO'S LIFE, WHERE WE ARE BEGINNING TO COMMERCIALISE OUR PROJECTS."
LIFE OF LOUIS
He's qualified in project management, law and languages and holds an MBA from Bond University in Australia. Mining was not his only career: he also worked on a government project in South Africa; on regional privatisation and development policies; and was a founding member of Cell C. In the mid-2000s he was vice president of business development at Great Basin Gold, the ill-fated gold mining company that eventually closed its doors after pouring millions into the Burnstone mine. He's also chairman of Kibo subsidiary Katoro Gold, which bought the polymetallic Haneti project from Kibo, and serves as a director of several other mining companies. Amongst his achievements he can list the assembling of a substantial portfolio of mineral rights in southern Africa, as well as several successful fund raises. He's married with two grown-up children.