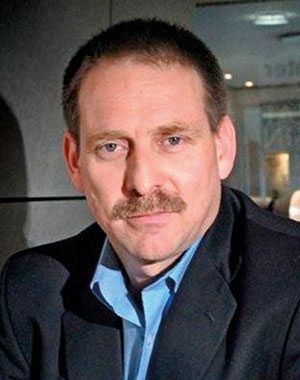 Louis

Coetzee
CEO: Kibo Energy
"We are extremely excited about this dynamic development of Katoro's largest business venture to date."
WE put Louis Coetzee on the hot seat last year and, sad to say, he got badly burnt - but not in his traditional energy sphere of business but in gold mining ... um, make that attempted gold mining. He ended the year with egg on his face after getting the worst of a dispute with serial mining entrepreneur Peter Skeat in a gold venture through sister company Katoro Gold, of which Coetzee is executive chairman.
The full story of what happened and why is not 100% clear because Coetzee has steadfastly declined to comment. But the negative outcome seemed inevitable from the time Katoro Gold published a statement to the London Stock Exchange in October last year that it intended listing a separate company that would treat gold-bearing dumps at the former Blyvooruitzicht mine. All that had to happen was for partner Jan Brits to furnish proof to Katoro he had actually bought the dumps from Skeat.
The problem was, when Miningmx contacted Skeat about this, he confirmed the dumps were for sale but said he was not going to sell them to Brits, who had repeatedly failed to come up with the promised funds. Coetzee did not seem to want to accept that but - long story short - Skeat sold the dumps to Pan African Resources in December. Meanwhile, back at Kibo, the story is still about the "... refocused strategy centred around renewable energy opportunities", which Coetzee embarked on some two years ago after the Tanzanian government decided not to award Kibo a domestic electricity supply contract for its Mbeya project.
LIFE OF LOUIS
Katoro is not Coetzee's first venture into gold mining, nor is Blyvooruitzicht the first time he has been associated with an unfortunate gold development. Previously in his career, he worked as vice-president, business development for Great Basin Gold - the company that tried and failed miserably to develop the Burnstone gold mine near Balfour.
Coetzee has tertiary qualifications in law, languages, project management and supply-chain management, and an MBA from Bond University in Australia specialising in entrepreneurship and business planning and strategy. His bio says he has more than 25 years' experience in business development, promotion and financing in both the public and private sectors.
More Rainmakers & Potstirrers