Zungu Investments Company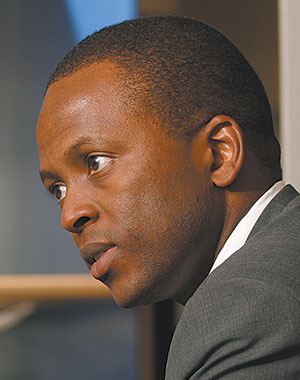 WHEN we last included Sandile Zungu in Rainmakers & Potstirrers four years ago, it was for his work as head of the Black Business Council. Today, Zungu is on the president's Advisory Council for Broad-based BEE where he has been critical of community trusts. But it's his activities in Zico – Zungu Investments Company – that holds the most interest. Zico emerged as a 25% shareholder in Seriti Resources, the consortium formed to buy Anglo American's Eskom-dedicated coal mines. If only Eskom could find the time and expertise to transfer the coal sales agreement, the proposed R2.3bn deal would be consummated. Zungu is also waiting on the outcome of Mark Bristow's efforts to save Rockwell Diamonds, in which Bristow's Ascot Diamonds is a major shareholder. Zico is a long-standing 7% shareholder in Rockwell, a firm that has teetered on bankruptcy for most of 2017. Ascot has until March to avert liquidation proceedings, settle legal claims, and reopen Rockwell's principal Northern Cape alluvial mine, Wouterspan. Zico was also behind the R187m purchase of the Davel mine near Ermelo from South32 through subsidiary, Scinta South Africa. The aim is to build a R2.5bn thermal coal mine at Davel. First though, it will process coal dumps for delivery to Eskom's Camden power station in an effort to generate some short-term cash flow.
LIFE OF SANDILE
Zungu is a mechanical engineer by training, but emerged in the early days of BEE as an investor, most prominently in African Vanguard, a shareholder in Harmony Gold's Doornkop South project. He has prevailed through the various ups and downs, establishing Zico as a diverse private equity firm, with an interest in coal mining lately. Once head of the Black Business Council, Zungu is now a member of the president's Advisory Council on Broad-based BEE as well as a member of the Brics Council.