SSC Group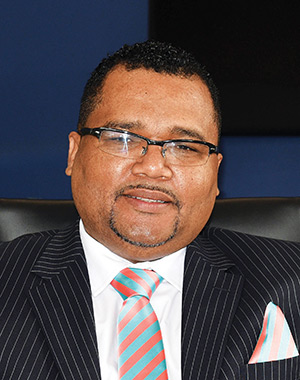 Fred Arendse quit his job at Anglo American Platinum, where he had been picked out by former CEO Ralph Havenstein as a future leader, to set up his own business for which he has huge ambitions. He declared, for instance, that he thinks his company can become "… the new, black-owned Anglo American." SSC (Siyakhula Sonke Empowerment Corporation) has so far specialised in providing various mining services, but Arendse wants to get into running his own mines which is why he is acquiring the Lily and Barbrook gold mines in South Africa's Mpumalanga province by taking former Australian-listed junior, Vantage Goldfields out of business liquidation. That's going to cost around R250m of which R190m will be provided by the Industrial Development Corporation, the state-owned development finance institution. If all proceeds to plan, the two mines will produce some 50,000 ounces of gold annually, but this venture has to be viewed as high risk. Barbrook has been through the hands of a number of previous operators, while the Lily Mine suffered a disastrous ground collapse killing three workers which generated hugely negative publicity for Vantage Goldfields, eventually leading to the demise of the company. Re-opening such an operation will be a mission. A 'robust discussion' is currently underway between SSC and the Vantage business rescue practitioners.
"When we go to the market it's got to be with a good story."
LIFE OF FRED
Arendse has 22 years' experience in the mining industry. He founded the SSC group 12 years ago after starting off his career with the former JCI. He spent four years in JCI's coal division before joining Anglo American Platinum where he rose to the position of head of transformation at the corporate office. He's a member of the Black Management Forum and serves on various boards, including Redpath Mining. He also served as process leader for peace and stability at Anglo American Platinum from 2013 to 2015.