Maatla Energy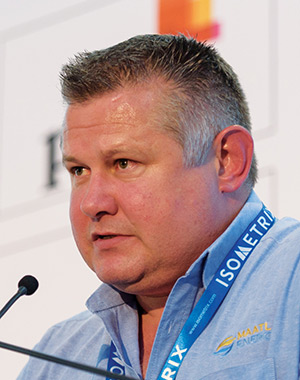 You have to be an optimist to be a miner and, clearly, Badenhorst qualifies big-time in that department as Maatla Energy attempts to develop the Mmamabula coal project in Botswana. The prospect is slated to start production from an export coal mine during 2019. Maatla plans to sell that coal to the South African domestic and export markets once the planned Waterberg rail link between South Africa and Botswana is in place. Let's hope it works out for Badenhorst because the track record of companies trying to develop Mmamabula is, well, horrific. This is the project that sank the former CIC Energy which made the mistake of taking Eskom at its word and went full-bore to develop a mine and associated IPP coal-fired power station to supply power to South Africa. That went pear-shaped because of Eskom's unwillingness to seal the deal although it strung CIC Energy along for years. CIC Energy eventually sold out to Indian resources group Jindal Steel & Power which was also keen on building a power station. Now Maatla has it. So it could still work out provided Transnet actually builds the rail link into Botswana. Another "if" is whether Transnet develops the additional capacity needed to handle the coal on the existing Waterberg to Witbank line where one existing and dominant customer, Exxaro Resources, wants every spare ton of rail that Transnet can provide for itself.
"Botswana is an option in terms of supplying coal into South Africa."
LIFE OF JACQUES
He's a metallurgist holding an NHD in extractive metallurgy from the Technikon Witwatersrand. Badenhorst has more than 25 years of experience over a range of mining projects including coal, gold, manganese, titanium and diamonds. He co-founded Maatla and has previously been the MD of Australian-listed Zamanco Minerals and minerals processing company MRD. In the past, Badenhorst has worked for Grinaker/LTA Process Engineering and Anglo American.